10 reasons why having a website is essential for small business
If you're a small business owner, chances are good that you've got at least one eye on the horizon, looking for ways to grow your company. If one of your competitors has a website, and they're doing better than you are, that might be an area where you need to focus some energy and resources - and fast! Here are just 10 reasons why every small business owner should have their own online presence:
Sep 13, 2022
Written by: Row Business Solutions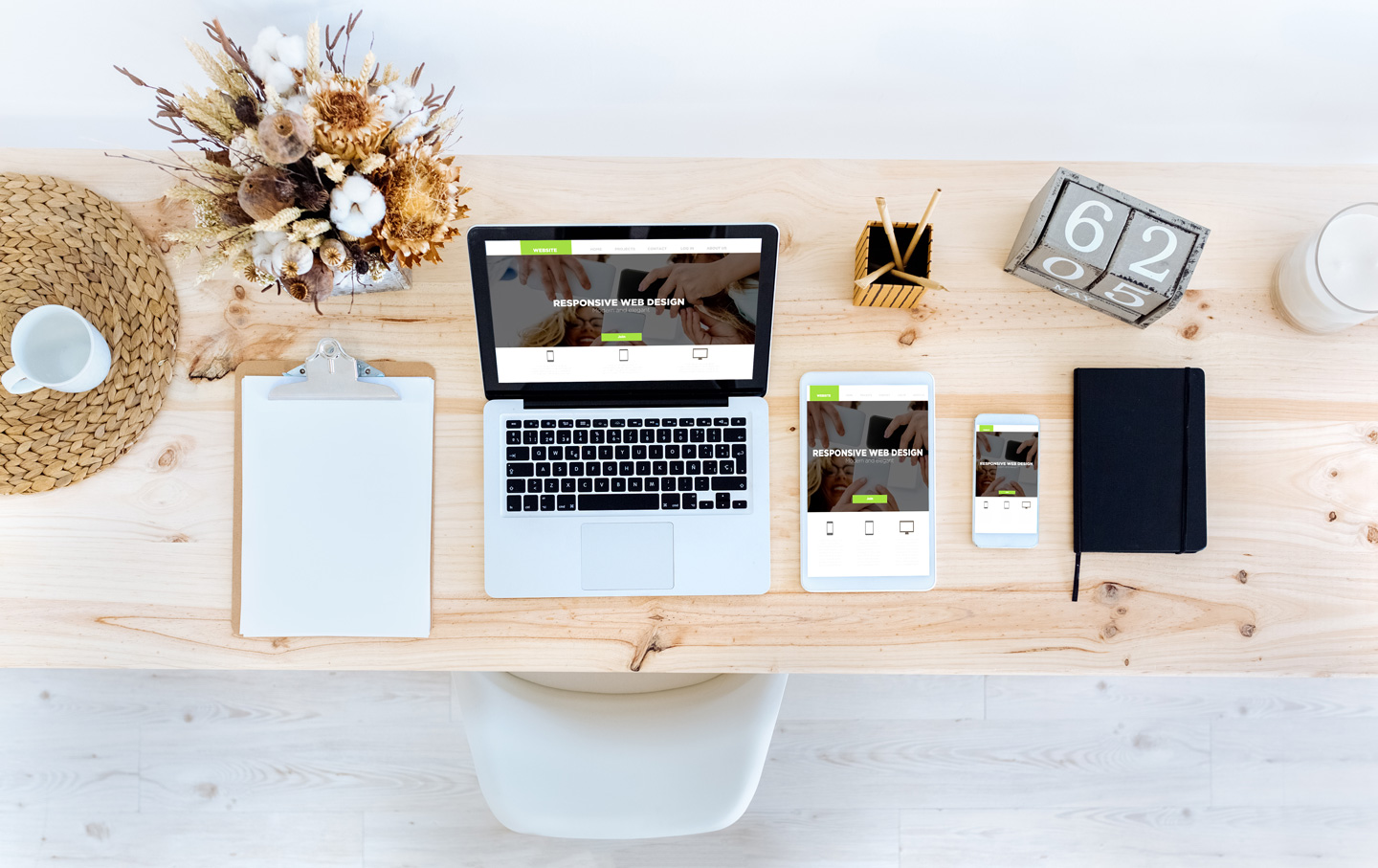 1. A Website helps you sell 24/7/365
A website is essential for any small business because it allows you to sell 24/7/365. With a website, you can market your company and its products or services to people across the country. Plus, your clients will be able to order from their homes or offices at any time of day or night—something they could never do if they were limited by store hours.
A website also makes it easier for customers to reach out and contact you in the way that works best for them—by phone, email, or social media—which means that they'll get answers much faster than they would through traditional channels like snail mail or fax machines (remember those?). A responsive customer service team is important since it shows how much care goes into making sure every customer has a positive experience with your brand.
2. Websites can be updated easily and inexpensively
You can update your website as often as you like, and it's easy to make changes.
You can change the content of your site at any time.
You have many options for changing images and layouts. Many website builders have drag-and-drop interfaces that make these changes simple and fast to implement (or you can hire a professional if you need help).
The cost is minimal — most people use free tools like WordPress or Google Sites to create their websites, so there's no need for expensive software or coding experience.
3. Websites are more flexible than other media
Websites can be updated and changed more easily than other types of media. If you want to add a new product, service, or piece of information, you can simply add it yourself.
You also have the option of using an ecommerce shop which allows you to sell products directly from your website.
You can also use your website to answer common customer questions and cut down on unnecessary phone calls. Customers who can't find the answers they need in your brochure or newsletter will often go online to search for answers. You can use this as an opportunity to provide information about your products or services and answer their questions right there on the website. You may also want to offer coupons or discounts that promote specific items or services available only through your website.
4. Using your website to gather data about your customers gives you a competitive advantage
Using your website to gather data about your customers gives you a competitive advantage. You can use this information to improve the way your business operates, and it will also help you understand your customers better. By using their past purchases as a guide, for example, you can predict what they might want from you in the future.
Using data can also be vital for improving marketing strategies and promotions, especially if most of the people who visit your website come from a local area rather than being visitors who have traveled far. If so, then keeping track of how many people visited from each neighborhood or city is essential if you want to know where there might be potential demand for certain products or services that don't currently exist within their area (e.g., until now).
5. Your website is a tool for building your brand and driving traffic to your store
Your business needs a home on the web that's easy to find, easy to navigate, and designed to make your customers feel comfortable.
A well-designed site helps build trust with potential customers by conveying the professionalism of your business. It sets you apart from competitors who don't have websites or who use low-quality templates they found online. A well-designed site can also give an impression of stability—this person has real employees who work behind the scenes somewhere! Trustworthy businesses should be trustworthy in other ways too: giving clear contact information (including email addresses), featuring multiple payment options, accepting returns if things don't work out as expected... The list goes on!
6. It's more affordable than you think
A website is a powerful tool for any small business. However, it's important to know that building a website isn't as expensive as you may think. There are plenty of affordable options out there depending on what kind of website you want and how much time you have available to learn more about web design. Here are some options:
Build your own website with DIY tools like Wix or Squarespace. These platforms allow you to easily create your own custom-designed site without needing any technical expertise or training in HTML coding (which can be intimidating). They have templates that look good right off the bat and make adding text, images, and other content simple enough for anyone with basic computer skills—and they're free! If you need help getting started or want more customization than these platforms offer out of the box, there are also paid plans available that let users hire someone else to build their site for them (for an hourly rate).
Hire an agency such as Row Business Solutions who specialize in building custom-coded so everything from the layout down to how each page functions perfectly and matches your brand image.
7. It makes you more competitive
If you are going to be taken seriously by potential customers and clients, then having a professional-looking site that reflects the quality of your products or services is essential. If your website looks dated or amateurish, they will instantly assume that your business is like this too!
It's also great as a marketing tool.
A website can be used not only as an online presence but also as an effective marketing tool that enables you to reach people in different parts of the world with ease and efficiency - no matter where they may be located!
8. It allows you to stand out from your industry
As a small business owner, you're the expert in your field. You know more than your clients do about what they need and how to provide it. Your clients have already decided that they want what's advertised on your website; all you have to do is show them how great it is.
You're also probably the only person who knows this information or has access to this data set—and since there are often no real alternatives available when searching for specific content on Google or Bing (especially when talking about niche markets), whatever site ranks first often gets most of its traffic from organic searches (i.e., people looking for things without typing anything into their browser).
9. It gives you a chance to build your reputation
Your website is one of the best ways to build trust with potential customers. When they see your website, they know that you have taken the time and effort to make a quality site that reflects how you want to be seen as an organization. That's impressive!
Plus, social media and online reviews can also help build trust. For example: if someone sees that other people like their products or services, it makes them feel more comfortable about buying from you. And if someone sees bad reviews about your company… well… then maybe they won't buy from you after all!
In addition to building trustworthiness through content on your site itself (and elsewhere), there are several ways for small businesses owners who don't necessarily have websites yet but are looking into creating one:
Join associations such as the Chamber of Commerce or National Association Of Women Business Owners which will help promote membership while providing networking opportunities
10. It will make your social media convert more
Social media is an excellent way to get your website noticed by the people you want to attract. If you don't already have social media accounts, it's worth considering what kind of social media presence you want to establish & how that will sync up with your website.
If you do already have a website, make sure it's up-to-date and ready for visitors. You can use social media as a platform on which to:
Post links leading people back to your site or blog where they can learn more about your brand or business.
Promote events that might be hosted at the venue where your business is based using Facebook groups or event pages.
Just having the website is not enough.
It needs to be kept up to date and functional on phones, tablets, computers, and anything else people might be using when they look for it!
It's not enough to make a website & then leave it to grow old. You need to keep it updated, and that can be difficult if you don't know how! You also want to make sure that your website works on all devices: phones, tablets, computers...or anything else people might be using when they look for it!
In order for the site to be successful in terms of getting customers and keeping them coming back for more, you need some help from experts who understand what makes an effective site in this day and age.
Conclusion
So, if you're still on the fence about whether or not your business needs a website, ask yourself these questions: "How am I going to reach my customers?" "How will I communicate with them?" "How can I use this platform for more than just advertising?" Once you've answered those questions, it's time to decide if it's worth it—and if so, how much money do you want to spend? If the answer is yes and you have enough money, then go ahead and get started! After all, having an online presence is crucial in today's world where consumers have access to so much information at their fingertips.