34 ideas to market your small business in 2023
If you're looking to get your business off the ground in 2023, it's important to have a strong marketing strategy. Here are 34 ideas for how to market your business that will help you grow in the year ahead.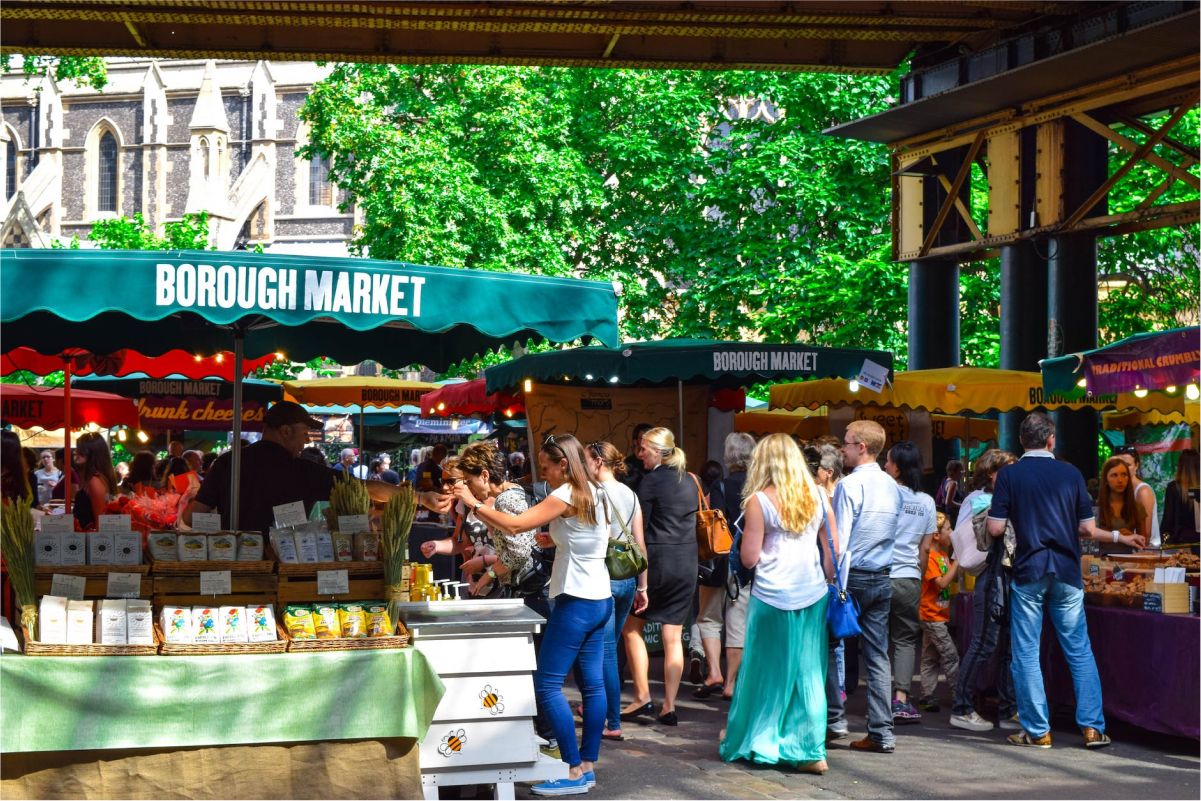 1. Create a google my business profile account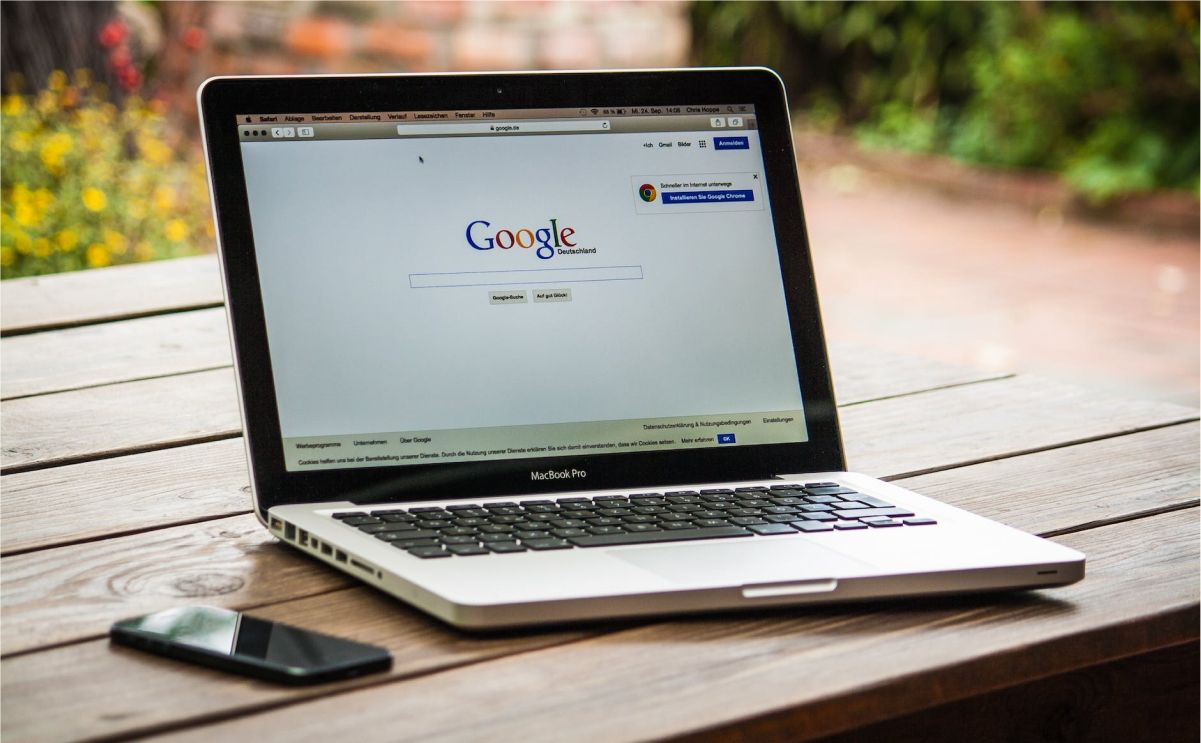 To get started with your profile, you'll need to create a Google My Business account. This is the main hub of information on Google for businesses and will be where you add all of your business details as well as any updates or changes in the future.
To create an account:
Click "Get your business on Google" at the top-left corner of this page
Enter your email address and password (make sure they are both correct). You may also be prompted for additional information like phone number, name, or address if necessary
After creating an account, you should be redirected back to Google My Business where there will be a prompt asking if this listing should be associated with another one that has already been created under another username or email address (which is likely). If this happens, choose "no" so that we can continue adding items to our account without a conflict appearing later down the road when trying to save time by having two separate accounts open at the same time and line up their calendars together!
2. Develop a referral program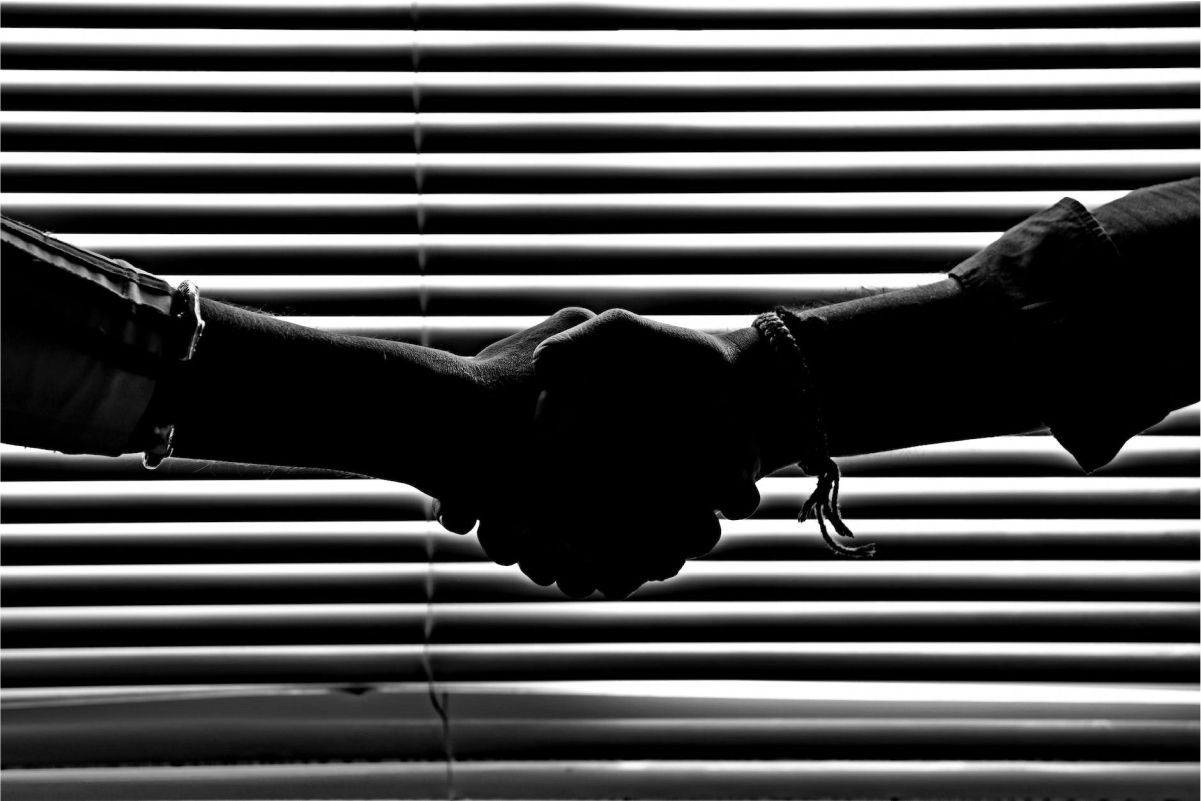 Referral programs are a great way to grow your business and get more customers. They can be free or paid, but they always reward the customer with something. The great thing about referral programs is that they can be used in any industry and for any type of business (B2B or B2C). You can even make one up yourself if you don't want to use an existing app like ReferralCandy or Kickback. The good news is that there are lots of different ways that you can run a referral program, so you should consider all your options before deciding how best to implement it at your own company. Need an example? Check out our referral program.
3. Send Customer Satisfaction surveys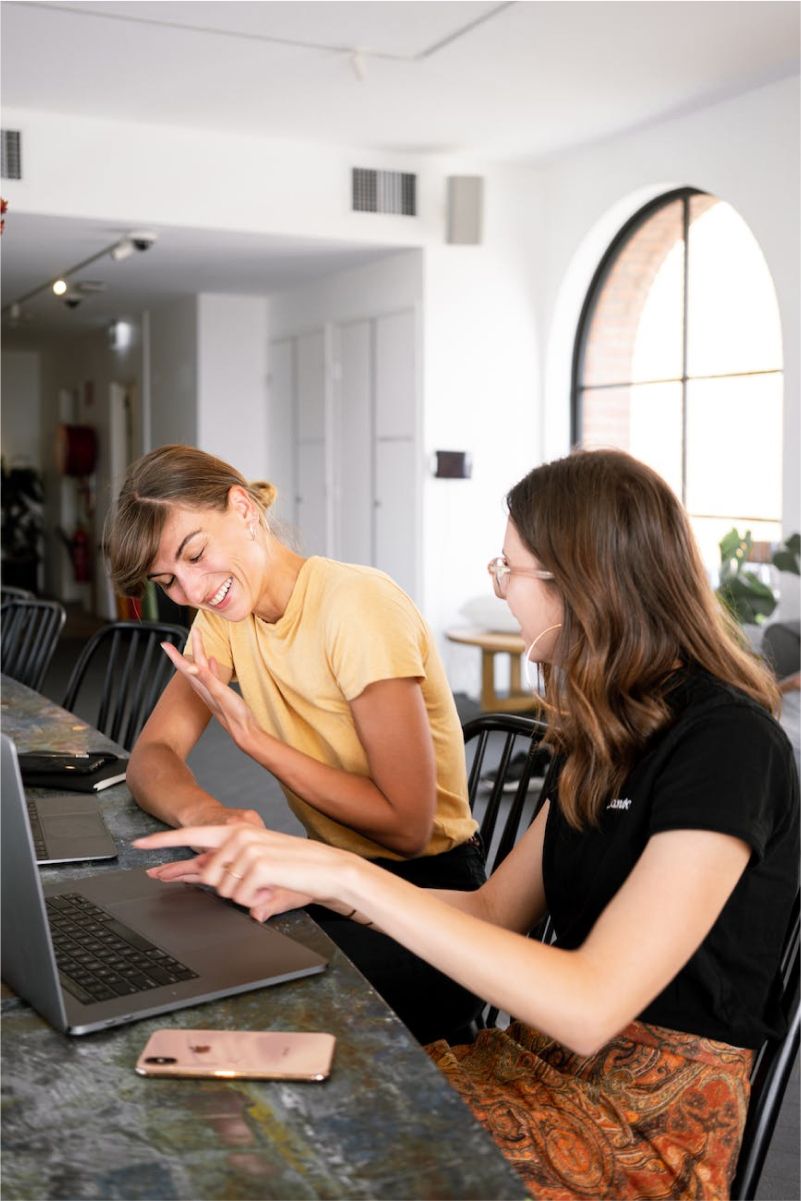 You can use customer satisfaction surveys to gather valuable information about your business and improve it in the future. Surveys are a great way to collect feedback from customers, employees, and other stakeholders in your company. You can use this information to make changes that will improve your business as a whole.
Surveys are also very easy and inexpensive to set up. They don't have to be super complicated either! If you're looking for something simple but effective, check out Google Forms or SurveyMonkey (both free). There are also ways of collecting feedback without using software like these; just write up your own survey using Word or Excel and send it through email so people can fill it out on their own time. This is especially useful if you want more specific feedback from each person (e.g., what they liked most/least about one thing).
4. Hold an online contest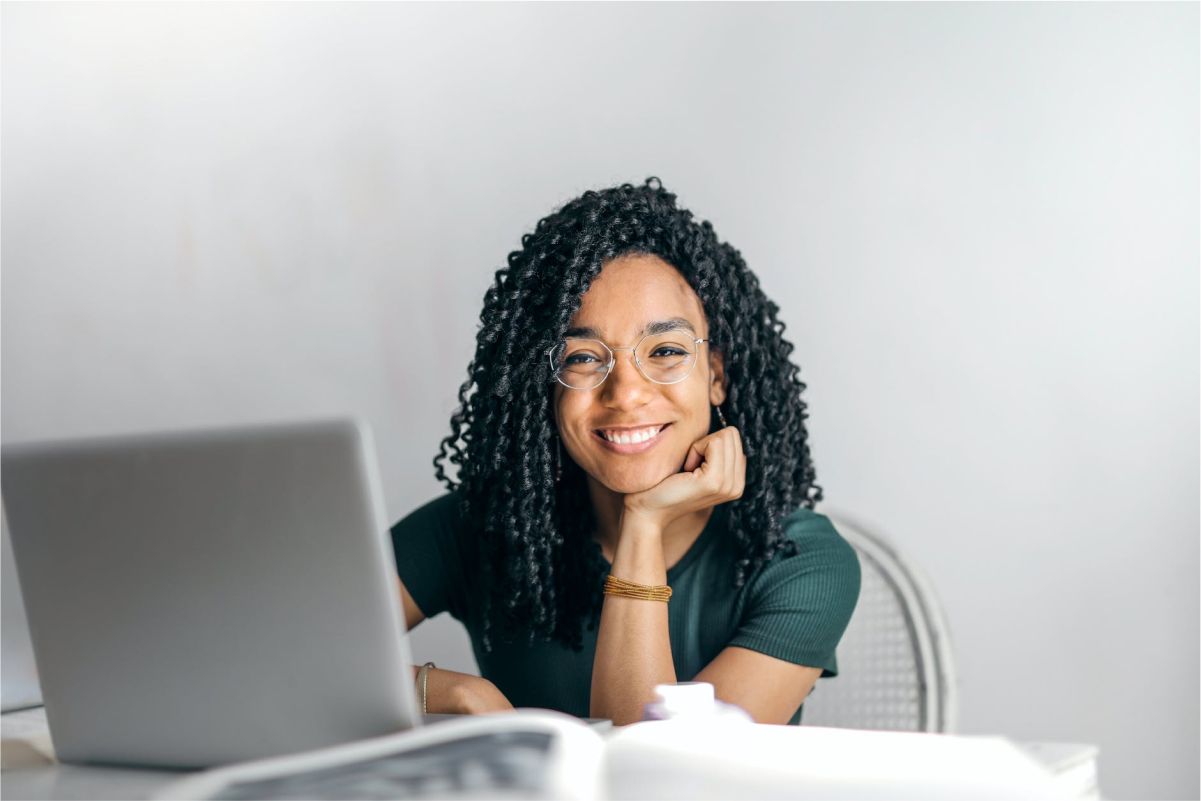 To attract new clients, consider holding a contest that requires participants to share your business across their social media channels. The prize must be attractive enough for people to want to enter, but you also want it to be something they can easily win. If you have a physical location, consider offering gift cards or other items that are easy to distribute. If your business is more virtual in nature, consider offering gift cards from Amazon or another online retailer as well as cash prizes.
You can promote your online contest by posting it on all of your social media accounts. Try making the initial posts about how awesome it would be if someone could win this awesome prize but don't mention any specific details about how they can enter until later in the post when you're sure everyone has seen it! This encourages people who aren't interested at first glance but may become enticed once they see what they could win!
5. Try guerilla marketing
Guerilla marketing is a marketing strategy that uses unconventional methods to advertise a product or service. It can be carried out in a variety of ways, such as by handing out flyers, putting up posters or stickers, and even throwing a party. One way guerilla marketing can help your business is by allowing you to connect with people on an emotional level about what you do. If people feel personally invested in your mission, they'll be more likely to share it with their friends and family members--and that's how word-of-mouth advertising starts!
It's also important to keep things fun while doing guerilla marketing because this will make it easier for people who see your promotional campaign (or hear about it) to remember what they saw afterward.
6. Host an event or class
Hosting a class or event at your business is an easy way to bring in new customers and showcase what you have to offer. It's also an excellent way to build strong relationships with potential partners in the community, who may be interested in partnering with you down the road.
Consider hosting an event at one of the following locations:
Your business's space
A local community center
A nearby library or coffee shop (or both!)
7. Send an email newsletter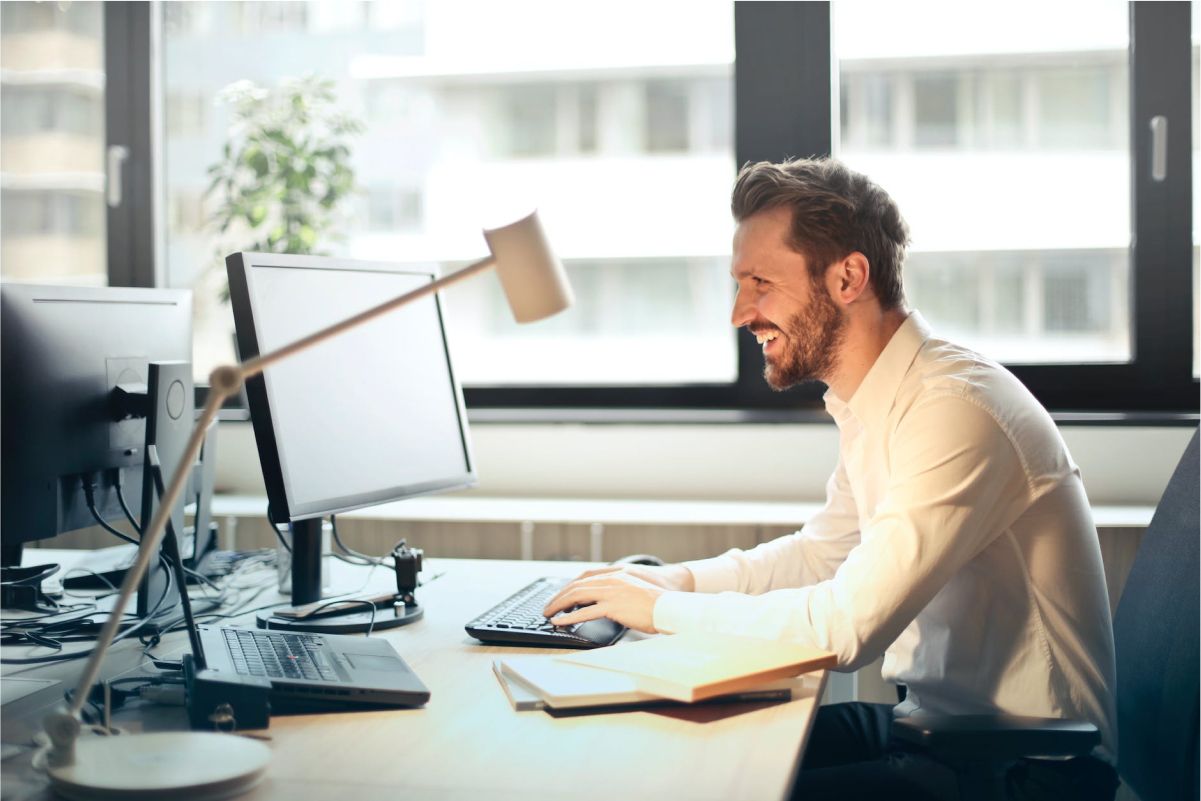 Use an email marketing platform like Mailchimp or Constant Contact.
These platforms have a variety of templates that are easy to customize and look great on any device
You can send email newsletters at any frequency—daily or weekly—and segment your lists however you want
they allow for embedding videos into emails which makes them feel more personal; this is especially effective if the video has a call-to-action at the end showing off your products or services
And the best part is that you can track your email campaigns to see how many people opened and clicked on them. This way, you can measure the effectiveness of each campaign and optimize accordingly.
8. Create a blog
Blogging is one of the best ways to build trust with your audience. It's also a great way to get feedback from them, allowing you to improve your product or service and make sure it's meeting their needs.
You can use blogging as an opportunity to share information about what makes you unique as an expert in your field so that they feel comfortable engaging with you and trusting your advice.
9. Invest in youtube videos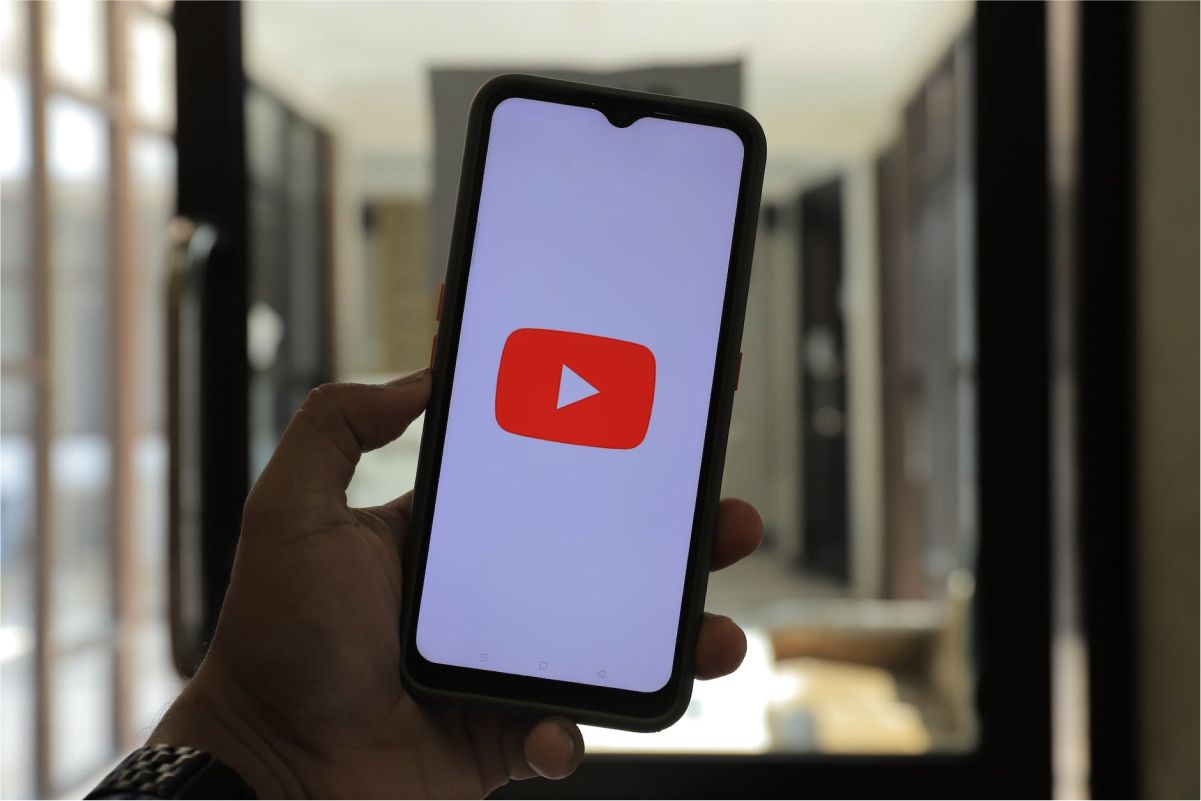 YouTube is a great way to reach a wider audience and promote your business. You can use it to share your brand story, teach people about your products and services, or just show off what you're working on.
If you've got the budget, hiring an agency or freelancer can help with this process. But if you want to try something new without breaking the bank, there are plenty of tools available that make editing videos easy enough for anyone! We recommend using Adobe Premiere Rush CC—it's free on mobile devices (iOS in particular) which makes it perfect for making quick edits when inspiration strikes!
10. Start a client appreciation program
Client appreciation programs are a great way to show your customers that you appreciate their business and loyalty. You can do this in several ways, like giving away freebies, inviting them to special events, offering discounts, or asking for referrals.
11. Vehicle branding (putting stickers/wraps)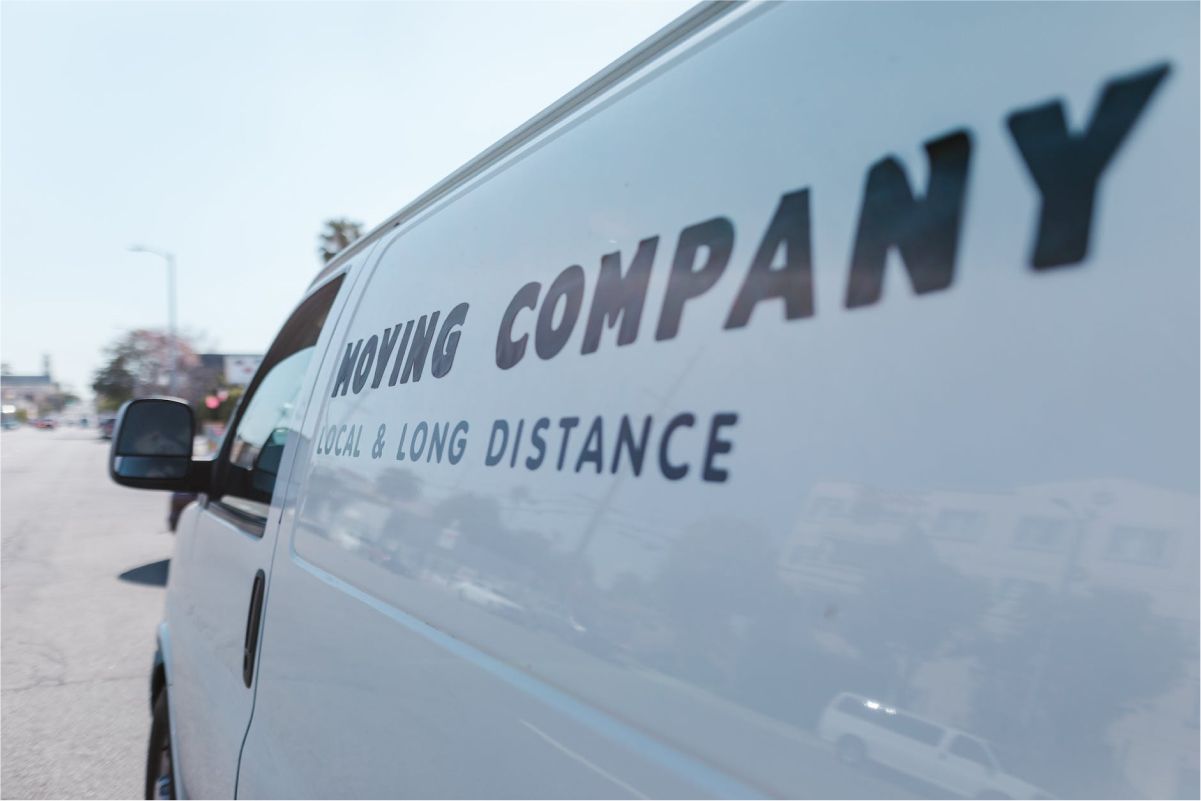 Check out the competition. How are other businesses in your industry using vehicle branding? What do you like and dislike about their work?
How much can you afford to spend on car wraps? Do you have a certain budget or range in mind, or are you open-minded about how much money goes toward this type of marketing?
What kind of budget is realistic for your business and how will it be dispersed appropriately among different marketing efforts? Your goal should always be to allocate as much money as possible towards things that yield results (like advertising), but not so much that it cuts into profit margins too much by overspending on unnecessary expenses.
When choosing between different vendors, consider whether the company offers custom design services along with professional installation. Many companies offer both options but some leave out one or the other—and everyone knows that there's nothing worse than seeing an awesome design without being able to use it because they don't know any local installers who could handle such an order!
12. Host a webinar
This is one of the most effective marketing strategies you can use in all of 2023. A webinar, or online seminar, is an educational event that takes place on the internet where participants will listen to speakers and engage in discussion with them. You can host this event yourself or hire someone else to do it for you. Webinars are an excellent way to educate your audience because they allow them to learn at their own pace and at any time of day or night that suits them best. They also give them access to information they might not have been able to find elsewhere because they're so specific and targeted towards a niche group of people with similar interests (such as how-to videos).
13. Offer Free samples
Make sure to use a brand that is relevant to your business
Make sure to use a brand that is relevant to your business
Make sure to offer samples that are relevant to your business
Ensure there's plenty of the sample available and a way for people who want more (or those who simply love free things) to contact you.
14. Build your network on Linkedin
To stay ahead of your competition, you need to build a strong network. LinkedIn is one of the best ways to do so as it provides you with an opportunity to connect with other like-minded individuals and professionals on a daily basis.
The first step towards building a strong network on LinkedIn is by connecting with people who can help you grow both personally and professionally. This means that instead of simply adding everyone from your school or workplace, make sure that only those contacts are added whose name shows up in search results when someone searches for their area of expertise or experience level on Linkedin. You can also add people who have worked for companies where you want to work in the future and interact with them through messages or comments on their posts – this way they will get notified about how interested/qualified you are for their job opening(s).
15. Connect with industry leaders on Twitter
Twitter is one of the best platforms for connecting with industry leaders.
You can find people who are already talking about your industry and engage with them by following them, retweeting their posts, commenting on their posts, or even mentioning them in your tweets.
16. Share engaging content on Instagram Reels
Here's how to create an engaging Instagram Reel:
Think about the kinds of videos you want to create, and what purpose they serve. If you're doing this for marketing purposes, think about how your videos will be used and who will see them. The goal here is not just to make something people enjoy watching—it's also to get people interested in your product or service! It can help if you have an eye-catching title or tagline for each video!
Use emojis, filters, and text overlays as much as possible. You'll want these elements for every type of video because they help add personality and make it easy for viewers to understand what's going on even if they aren't familiar with every aspect of what makes up "good" content creation practice (CTCP). They also make things more interesting visually so viewers don't lose interest quickly--this is important since most people won't watch more than one minute at a time without stopping first!
Make sure some catchy tunes are playing throughout all parts of each reel. This helps keep things moving along smoothly while giving viewers something familiar to listen which helps keep them engaged longer than usual!"
17. Start a Facebook page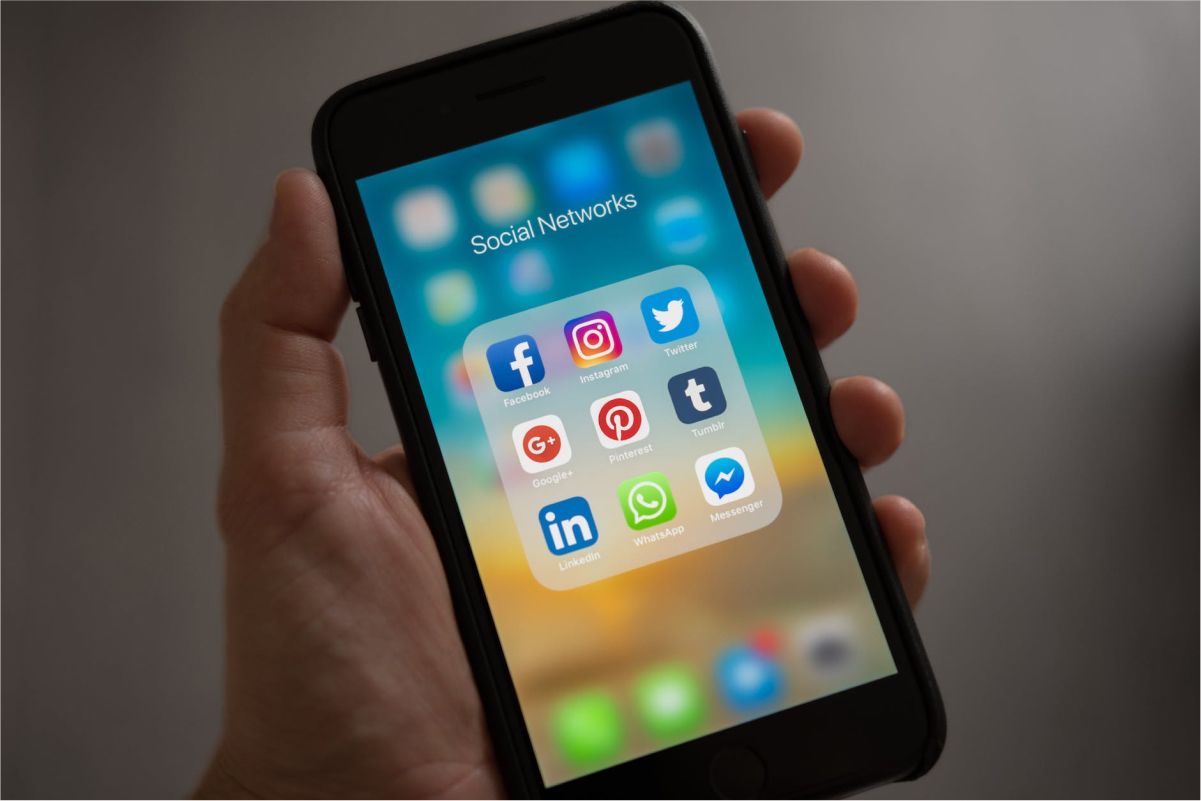 Facebook has more than 2 billion monthly active users, which means that if you don't have a Facebook page for your business, it's time to get one now.
You can use the Messenger bot feature on your page to create an event and invite people from your network or other networks using custom audiences (we'll talk about this in a later article). If you're not familiar with how Facebook Events work, check out this article about how to promote one effectively by using messaging bots and other tools.
18. Invite users to a private Facebook group
You can invite your users to a private Facebook group and share your knowledge with them. By inviting them into a closed community, you can also start some healthy discussions on relevant topics.
The benefits of doing this are:
You're allowing yourself to get more feedback from the people who have already bought from you and have shown interest in what you do.
You're creating an opportunity for these users to engage more deeply with the brand.
19. Encourage User Generated Content
User-generated content (UGC) is a hot topic in marketing right now. It's also one of the most effective ways to reach your audience and create brand awareness.
UGC refers to any content that your customers create, post online, and share with each other. According to HubSpot data, UGC campaigns have a return on investment (ROI) of $2.49 for every dollar spent—making it one of the most cost-effective forms of advertising out there! But before you can run an effective UGC campaign, you need to know how it works:
Encourage users by offering prizes or rewards for their contributions
Offer them platforms where they can share their stories
Make sure you give them clear instructions on how best to post content
20. Engage with Micro-Influencers
Micro-influencers are people who have a small but engaged following. They are often more trusted than celebrities, as they are seen as being more relatable to their audiences.
Micro influencer marketing can help you build relationships with your audience, and increase engagement and exposure for your brand.
21. Redesign your website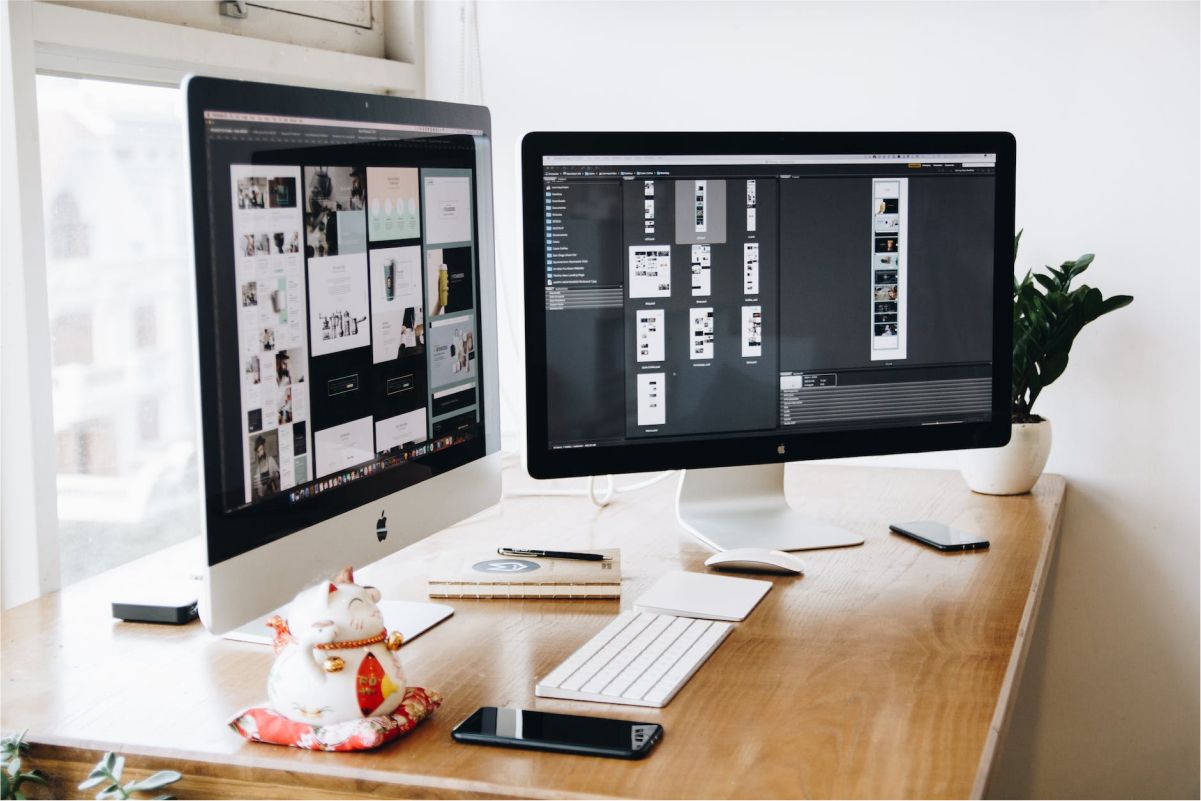 A good website design is key to your company's success. In this day and age, it's not enough for the site to have a logo and some contact information. Your website should be easy to navigate, mobile-friendly, and integrated with all of the social media channels you use. If you're not sure that you can do it yourself, we can do it for you! We're a remote, full-service digital marketing agency that loves helping small businesses market their business at an affordable price. Reach out now!
22. Guest post on another site
Guest posting is a great way to get your name out there and build your brand. You can also gain links back to your website, but it's important not to overdo it. Guest posts should be well-written and provide value for the readership of that site.
If you have an existing blog or website, guest posting on other sites is an easy way to get more traffic and increase your audience reach without having to do much extra work (just make sure the other site accepts guest posts).
23. Start a podcast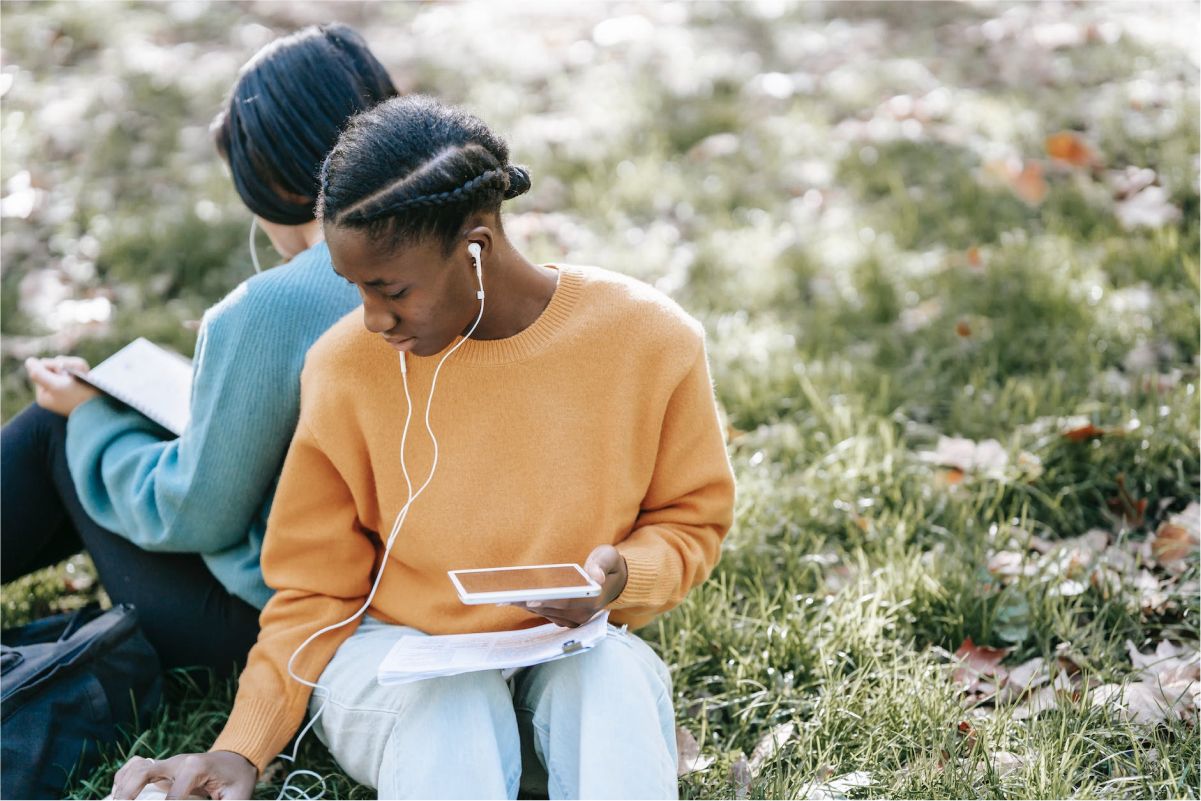 Podcasts are an excellent way to build your brand and make yourself seen as an expert in the field. Find a topic that you are passionate about and make sure it is relevant to your business. Make sure it will be of interest to your audience, and keep it concise—20 minutes is sufficient for most people.
24. List your business in online directories
Online directories are a great way to get more leads and build your online presence. If you haven't already, consider adding your business to these listings:
Yelp
Google My Business
Foursquare
Online directories such as:
DMOZ
Yahoo! Local
Bing Places
25. Host a discord server
Discord is a free voice and text chat app for gamers. It's a great way to get your customers engaged, talking to each other and receiving customer service.
Discord has become an invaluable tool for businesses of all sizes in the last few years because it allows companies to build relationships with their customers by engaging directly on the platform.
Discord also makes it easy for businesses to provide personalized support through channels that are linked directly to their website or product pages, so you can answer questions as they arise.
26. Apply for business awards
Business awards are a great way to promote your company.
There are lots of different business awards you can apply for, so make sure you choose the one that's most relevant to your brand.
If you do receive an award, you should share it on social media and in any other marketing materials that will help build awareness about the recognition.
A good example of this is National Small Business Week, which gives out awards across the USA to small businesses.
27. Start creating educational content for your audience
You're going to want to start creating educational content for your audience. It's a great way to build trust with them and stand out from your competitors. It can also help you attract new customers, as they may be looking for the information you create yourself.
Google Docs, Google Slides, and YouTube are all great tools that anyone can use to create educational content quickly and efficiently.
28. Recycle your old content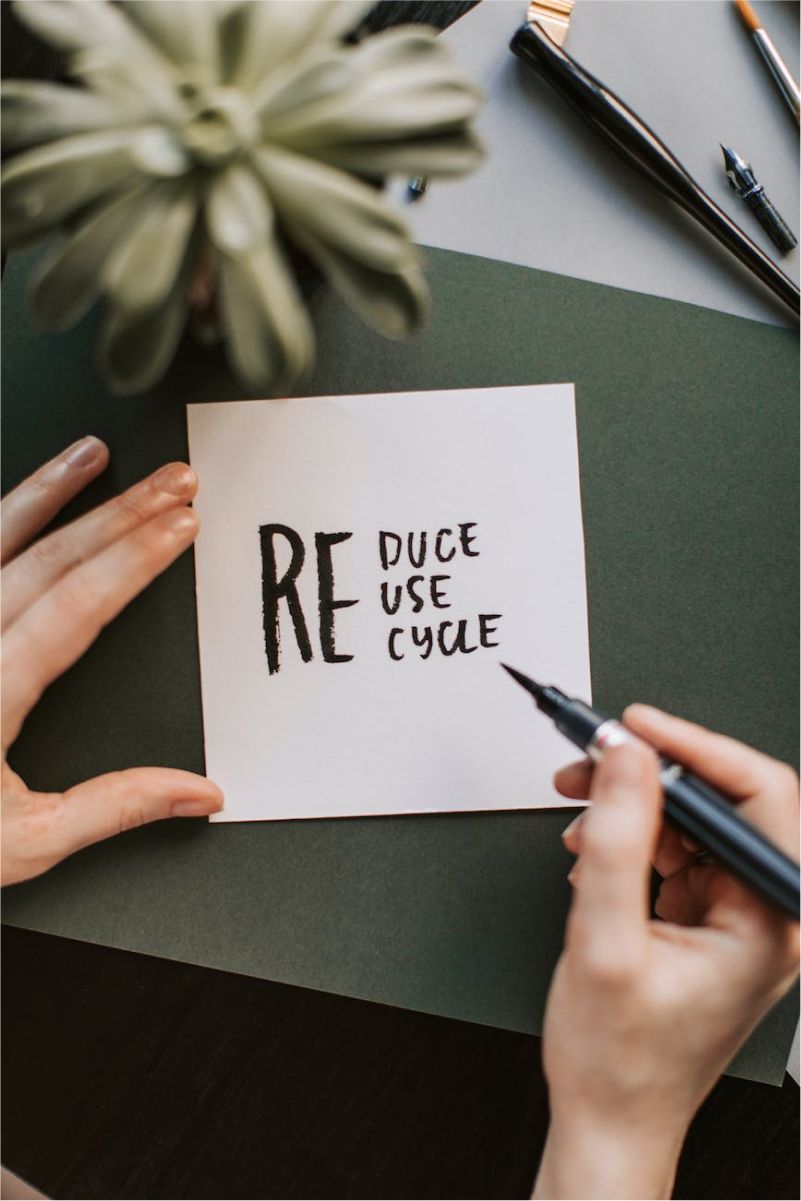 As we discussed earlier, creating content that attracts and retains customers is one of the best ways to market your business. The most important part of this process is content creation. But what do you do with your old or outdated content? Do you delete it or leave it alone? No! That would be a waste of valuable resources! Instead, recycle your old content into something useful. This could mean using old blog posts as inspiration for a new piece of visual media like an infographic or video or even repurposing older pieces into a new product or service entirely.
29. Attend industry networking events
Networking is a great way to meet new people, learn about new opportunities and build your brand. However, you should always remember that networking events aren't just about you; they're also an opportunity for others to learn more about what you do as well.
If you're planning on attending a networking event shortly, consider these tips:
Always have something to offer at a networking event! If someone asks what your business does or if there's anything they can do for you, be ready with an answer. This could be anything from a business card with your contact information printed on it (or even better—a brochure!) to something eye-catching like an informational video or infographic that explains your company's mission and goals in a concise manner.
Make sure that attending any specific networking event is relevant for both parties involved in this conversation. If every person at an event has very little common ground then there may not be much benefit from being there together other than being able to say "I saw so-and-so!" when talking among friends later on down the road."
30. Participate in a local market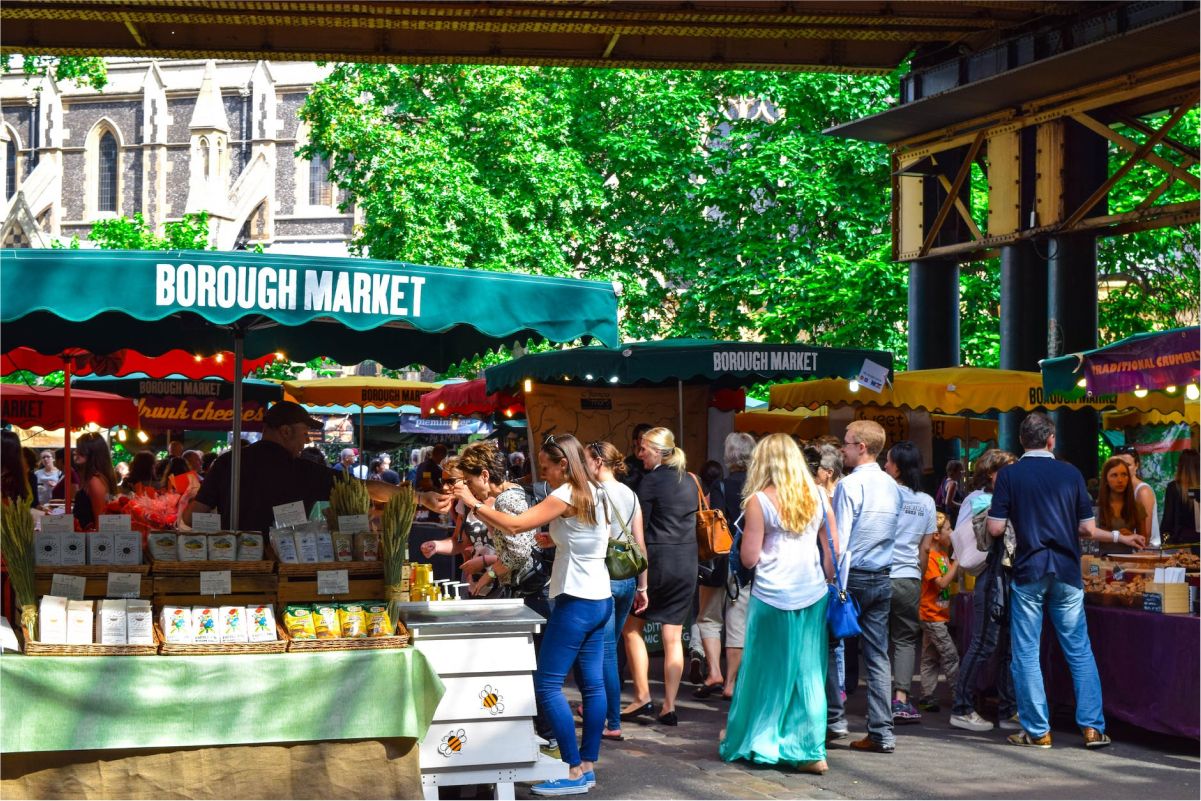 Get to know your customers and meet new people. Encourage them to follow you on social media. Talk about your business, and have fun! it's a great way to get your name out there.
31. Run PPC ads
When you're looking for an effective marketing strategy, PPC advertising is a great place to start.
PPC ads allow you to get your business in front of potential customers when they search for your products or services. With PPC ads, you can target specific keywords and demographics—so if someone is searching specifically for "dog groomer near me" or "cheap furniture stores near me" then they will see your ad appear on their search results page.
You can also track the ROI of your campaign so that you know exactly how much money it's making. The best part? If it isn't working out as well as planned (or at all), then just stop running them! That way when someone searches for something else entirely, they're not missing out because of poor decision-making earlier on down the line.
If you need help running PPC ads, we can help! Book a free consultation.
32. Collaborate with another business
There are many benefits to collaborating with another business. By working together, you can share resources and expertise, which will help both of your businesses grow. You can also offer a range of services that neither of you could have provided on your own, like co-hosting events, offering discounts for customers who purchase from both companies, or a social media giveaway. To find someone to collaborate with, use social media platforms such as Facebook and Twitter to reach out directly or post an ad on LinkedIn (just make sure not to spam other users). Once you've found a potential collaborator, reach out by phone or email and see if they're interested in working together!
If the other company isn't interested in collaborating at first but might be open later down the line when they're ready for expansion themselves—or if they just want ideas on how they could expand their business—tell them all about yourself! Tell them why this partnership would benefit both parties involved; this will help convince people that it's worth looking into further down the road when things change up again (and eventually lead towards finding some common ground).
33. Create SEO-optimized content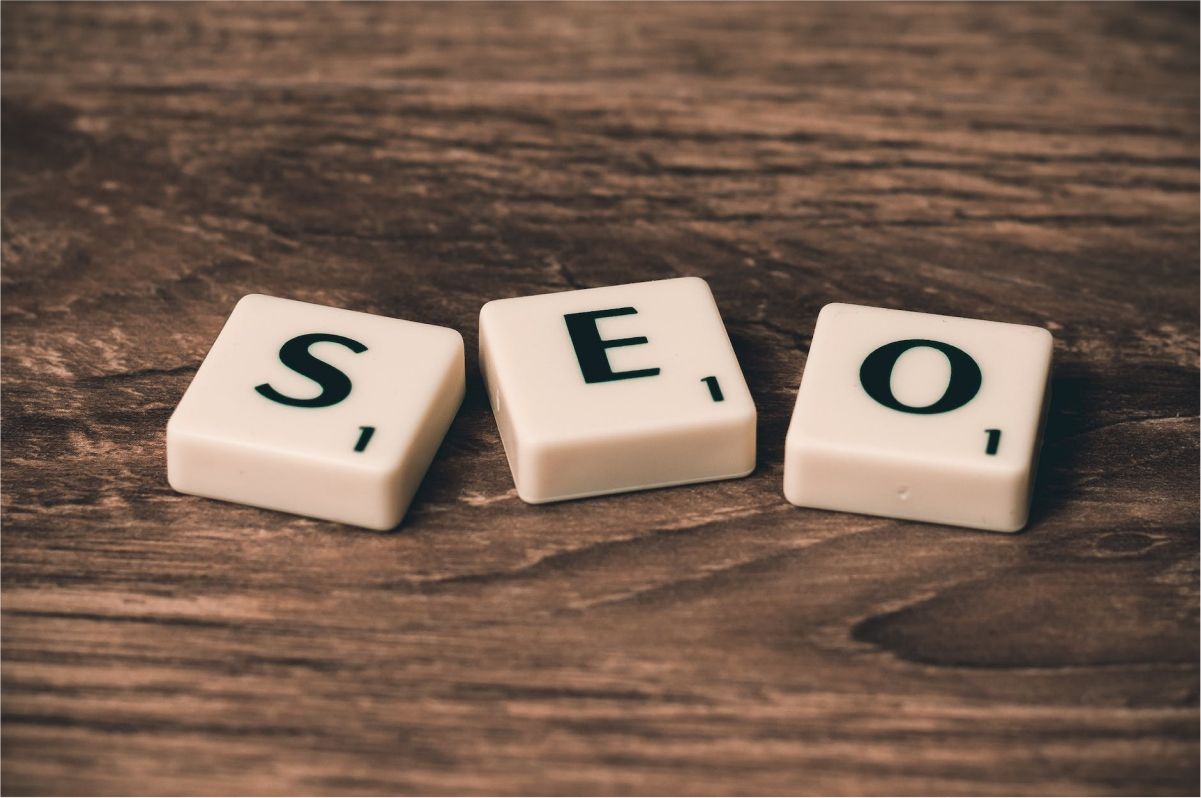 To rank higher in search engines, you'll want to create relevant content for your audience and use keywords that they would use when searching for information in your category. Be sure to include them in the title and body of your articles or blog posts—and don't forget about social media! Google has stated that Facebook posts are considered a strong signal for how often people might click on a website link from their newsfeeds.
Use keyword tools like Google Search Console and Moz Keyword Explorer to find the best keywords to use in your content creation efforts.
If you feel like SEO is too much for you to tackle on your own, we're here to help! Learn more about our SEO services.
34. Ask your customers for a review
Reviews are an important ingredient in the success of your business. They help potential customers make informed decisions about which businesses to choose and help you build trust with current ones.
Ask customers to leave reviews on Google, Facebook, and Yelp (or any other review sites).
Encourage them by providing links on your website that point directly to these pages where they can give feedback about their experience with your company.
Conclusion
2023 is a great time to start marketing your business. There are so many ideas and strategies to try, and there's no better way than by starting now! When you put these tips into action, you will see results in no time at all!