Benefits of A Responsive Website Design
In today's ultra-competitive digital age, it is a must for your business to have a responsive website design.
Aug 12, 2021
Written by: Row Business Solutions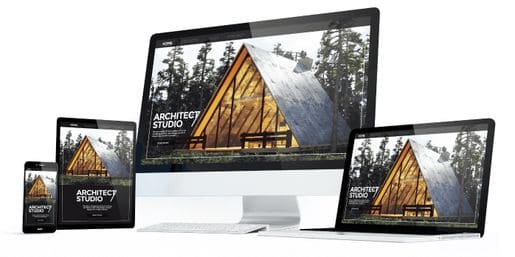 In today's ultra-competitive digital age, it is a must for your business to have a responsive website design. A responsive website design offers anyone who visits your website to have the best user experience across all platforms and devices. If you're still not sure if you should make the change, check out the added benefits that come with having a responsive website design.
1: Reach a Wider Audience
Having a responsive website design means that anyone can access your site with ease from any number of devices. The site will adjust accordingly to accommodate the user and their screen size, no matter how big or small.
2: Mobile-Ready Design
Having a mobile-ready design is becoming increasingly more important. Mobile web traffic is growing each year and already accounts for more than half of all web traffic at 52.6%. This means that people are increasingly using their mobile devices to access the internet to shop around and interact with brands.
3: Easier to Collect and Monitor Data
If you have separate websites for different devices, that means you have to track two different sets of analytics. That means it takes more time to gather the information. Save your time and get a website that tracks all your data from one source.
4: Easier and Cheaper to Maintain
Having two separate websites means maintaining two websites. Any updates that you want to be done, will take double the time. Having two websites for desktop and mobile devices can require two different content strategies, two administrative interfaces, and possibly two different design teams to build it for you. Save yourself time and money with one team that can do everything for you.
5: Improved SEO
A responsive web design allows for you to have one site that tracks all your data and content across search engines. This allows your SEO to be more optimized with stronger backlinks and better bounce rates which can translate to higher search rankings. Therefore, improving the strength of your SEO content.
6: Cohesive Message About Brand and Design
Having a responsive web design allows you and your brand to keep your messaging cohesive across all platforms. Your design will be the same across all devices creating a consistent and uniform message about your brand and what you represent.
7: Lower Bounce Rates
Potential customers are not going to wait around for your content to load. Google has found that 53% of mobile visitors will leave a website if it does not load within 3 seconds. If your current website is not responsive for mobile devices, your potential customers will simply leave and find your competitors. Having a responsive website design will allow for faster loading speeds, easy-to-use navigation, and a clear call-to-action.
8: Improved Loading Speed
If your site is not optimized for mobile phones and other smart devices, it will take more time to navigate and will turn away potential customers. Using a responsive website design will allow your site to use up-to-date, modern techniques such as HTML5 and caching to improve the overall loading speed for your site.
9: Improve Conversation Rates
Once you've lowered your bounce rate and your potential customers are staying on your page longer, you can turn them into real sales. When you have one single secure website that is professional and on-brand across all platforms, you can start to increase your conversation rates. Your potential customers will stop leaving your site to see another.
10: Improve Overall User Experience
With everything mentioned above, you can improve the overall experience for anyone who views your website. First impressions are lasting impressions, so you want to get it right the first time. You want everyone who visits your site to have a cohesive message and positive experience.

We hope that you found these insights both helpful and informative. Reach out to our team today to learn more and discover how we can help you and your business be more successful and competitive in today's digital age.

The best product or service needs the best user interface and user experience. It's time you got a new website