COVID's Impact on Digital Marketing
When the pandemic hit the planet, everything was affected. People's lives changed. The impact was so severe that people succumbed to the new normal.
Dec 13, 2021
Written by: Row Business Solutions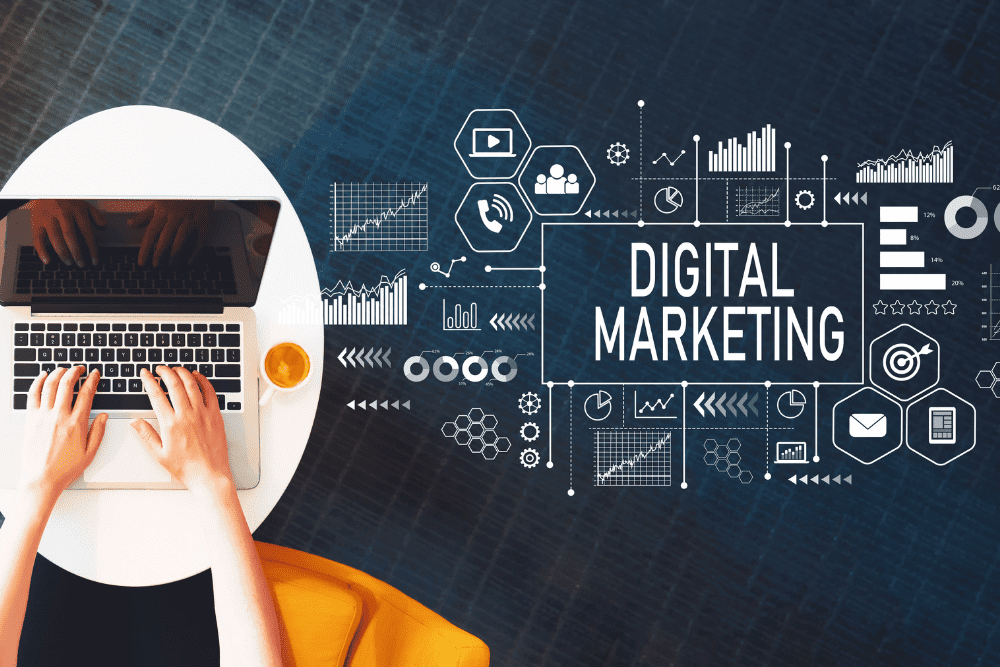 When the pandemic hit the planet, everything was affected. People's lives changed. The impact was so severe that people succumbed to the new normal. The work-from-home setup became phenomenal, virtual gatherings were trending and businesses relied more on digital marketing.
What is digital marketing, to begin with?
Since the onset of the internet, entrepreneurs have used different online platforms to showcase their products and services. This strategy enabled them to connect with their prospective clients and customers without the requirement of being physically interactive. The convergence of the digital age announced the birth of e-commerce and e-marketing. All things online became the new normal, the next big thing, and that was even prior to the pandemic.
But since the pandemic, the internet has gained more power and control over people's lives and ways of living. Just when the world was put on a stay-at-home order, and everything else collapsed, the internet fed on people's vulnerability. Companies harnessed the power of technology to run their businesses and to keep their money from going down the drain. Since the only way they can advertise and promote their business is through online marketing, they have to be attuned to the structure of this kind of marketing style.
The demand for digital marketing has grown exponentially and has reached Herculean proportions. During this very challenging time, making your brand known is as important as getting traction from a wide range of audiences. It is vital that you get your message across to your target market and the best way to do that is through digital marketing.
The primary goal of digital marketing is to promote your business' products and services. If you're not getting any positive responses, then something might be wrong with your implementation. You might want to change your approach because remember if your style isn't responsive, then you lose all possibilities of getting sales and profits.
How do you make your digital marketing work?
Social Media plays a very important role in this kind of setup. Almost everyone on the planet has social media at their fingertips. Take advantage of how people are glued to their handheld devices. Social media isn't just about being a communication channel, but a marketplace, as well. Make use of its full advantages.

PPC or pay per click. The ads that you put up must be something that will pique the interest of your clients. Otherwise, they'll skip it and you lose. Make sure your CTA is enticing, making clients look forward to it.

SEO. Search engine optimization sounds simple but it all starts here. If you don't get it correctly, chances are, you'll fail on the others. This drives your target market to your website which translates to deals.

SEM. This is a more specific, concentrated type of digital marketing. Search engine marketing captures a direct line of demography to your online traffic. Having the right ads affect the flow of traffic you get. You can customize it according to your preferred market.

Email marketing is also a good way to communicate with your potential clients and customers. Be mindful about sending too many emails to avoid being tagged as spam. Offer good promotions to avoid your email from being sent to the trash or worst be unsubscribed.

Content. Make sure your content is worth reading. It must be informative and entertaining enough to capture your audience's attention. The blogs that you post on your website must be relevant and significant.

Website. Don't make your website too complicated. Make it as user-friendly as possible. Not everyone on the internet is as savvy as you are. Some are just beginners who are looking for services or products. Your too mind-boggling website might drive potential customers away.
There are many ways you can be effective in your marketing strategy. You just have to learn what will work for you and how to employ them so you'll be able to maximize the potential of each.