Effective marketing strategies for selling at local markets
Selling at local markets can be a great way for businesses to reach new customers and expand their customer base. It allows businesses to connect with their community and build relationships with their customers. However, success at local markets requires a well thought out and effective business strategy. Here are some tips for developing an effective strategy for selling at local markets:
Feb 10, 2023
Written by: Row Business Solutions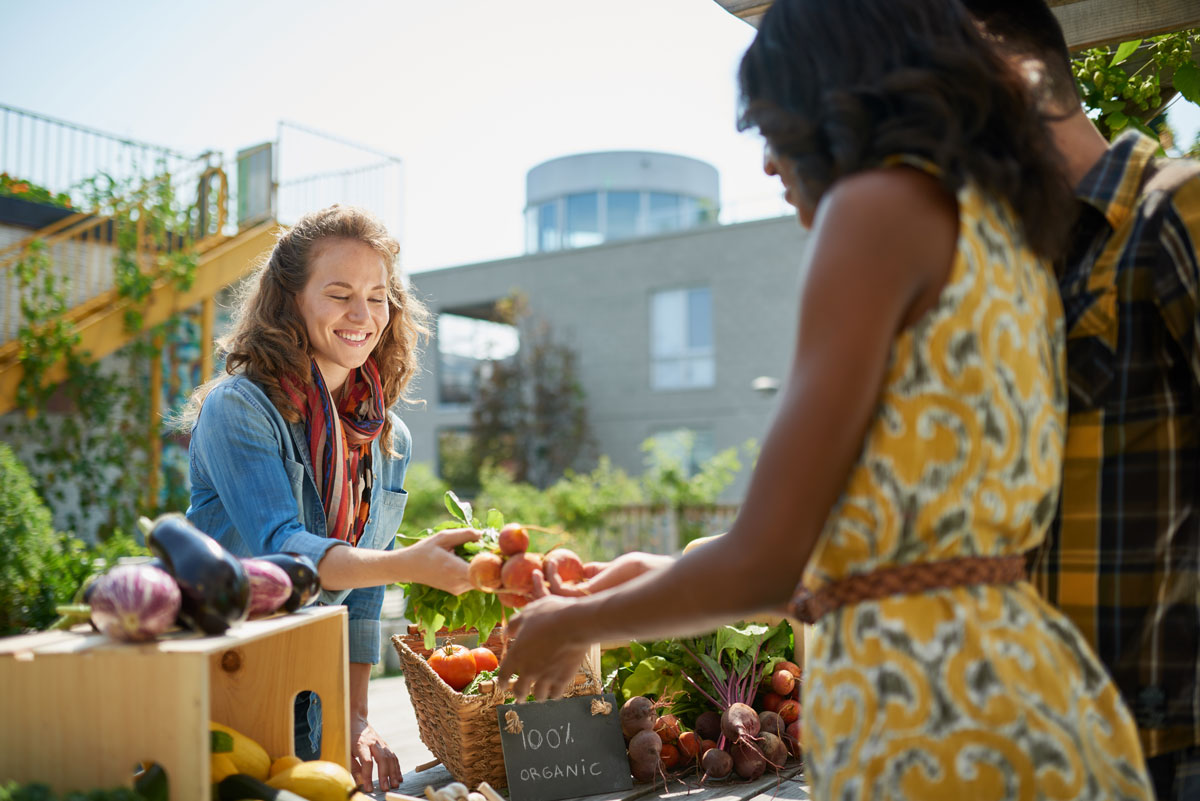 Research the market
Before you begin selling at a local market, it's important to do your research. Find out what other vendors will be there, what products they are selling, and what prices they are charging. This will help you determine how to position your products and what prices to charge. You should also research the demographics of the area where the market is located. Knowing your target audience can help you tailor your products and marketing efforts to better appeal to them.
Differentiate your products
In order to stand out in a crowded market, you need to offer something unique or special about your products. This could be a unique feature or benefit, a unique design or packaging, or a unique selling proposition. Whatever it is, make sure it's something that sets your products apart from the competition.
Offer good value
Customers at local markets are often looking for good deals and value for their money. Therefore, it's important to offer products that provide good value. This could mean offering high-quality products at reasonable prices, offering bundle deals or discounts, or offering freebies or extras with purchases.
Have a professional appearance
The way you present yourself and your products can have a big impact on customer perceptions. Make sure your booth is well organized and visually appealing, with clear signage and pricing. Dress professionally and be friendly and approachable. Having a professional appearance will help customers trust your products and your business.
Use social media and other marketing channels
In addition to promoting your products at the market itself, it's important to use other marketing channels to reach potential customers. Use social media platforms like Facebook, Instagram, and Twitter to share pictures and updates about your products and your market appearances. You can also use email marketing and online listings to promote your products and upcoming market appearances.
Build relationships with customers
Building relationships with customers is key to success at local markets. Make an effort to get to know your customers and their interests. This could mean chatting with them about their lives or their hobbies, or asking for feedback on your products. By building relationships with customers, you can turn them into loyal customers who will continue to shop with you in the future.
Offer excellent customer service
Providing excellent customer service is essential for success at local markets. This means being friendly and helpful, answering questions and addressing concerns, and being willing to go the extra mile to ensure customer satisfaction. By offering excellent customer service, you can build trust and loyalty with your customers.
Have a plan for weather and other unforeseen circumstances
Local markets can be subject to weather and other unforeseen circumstances that can affect your sales. It's important to have a plan in place for how to handle these situations. This could mean having a backup plan for indoor markets, or having a way to protect your products from the elements if you are selling outdoors.
Stay organized and track your sales
Maintaining good organization and tracking your sales are crucial for success in local markets. Keep track of your inventory, your expenses, and your sales in order to get a sense of what is and isn't working. This will help you make informed decisions about what products to stock and what prices to charge.
By following these tips, you can develop an effective business strategy for selling at local markets and achieve success in this exciting and rewarding setting.