How to set up a Business Instagram Account
With roughly 1 billion active monthly users, Instagram is one of the platforms that your business should be using, especially if you are B2C. If you haven't set up an Instagram account for your business, there is no better time to start than now.
Apr 13, 2022
Written by: Row Business Solutions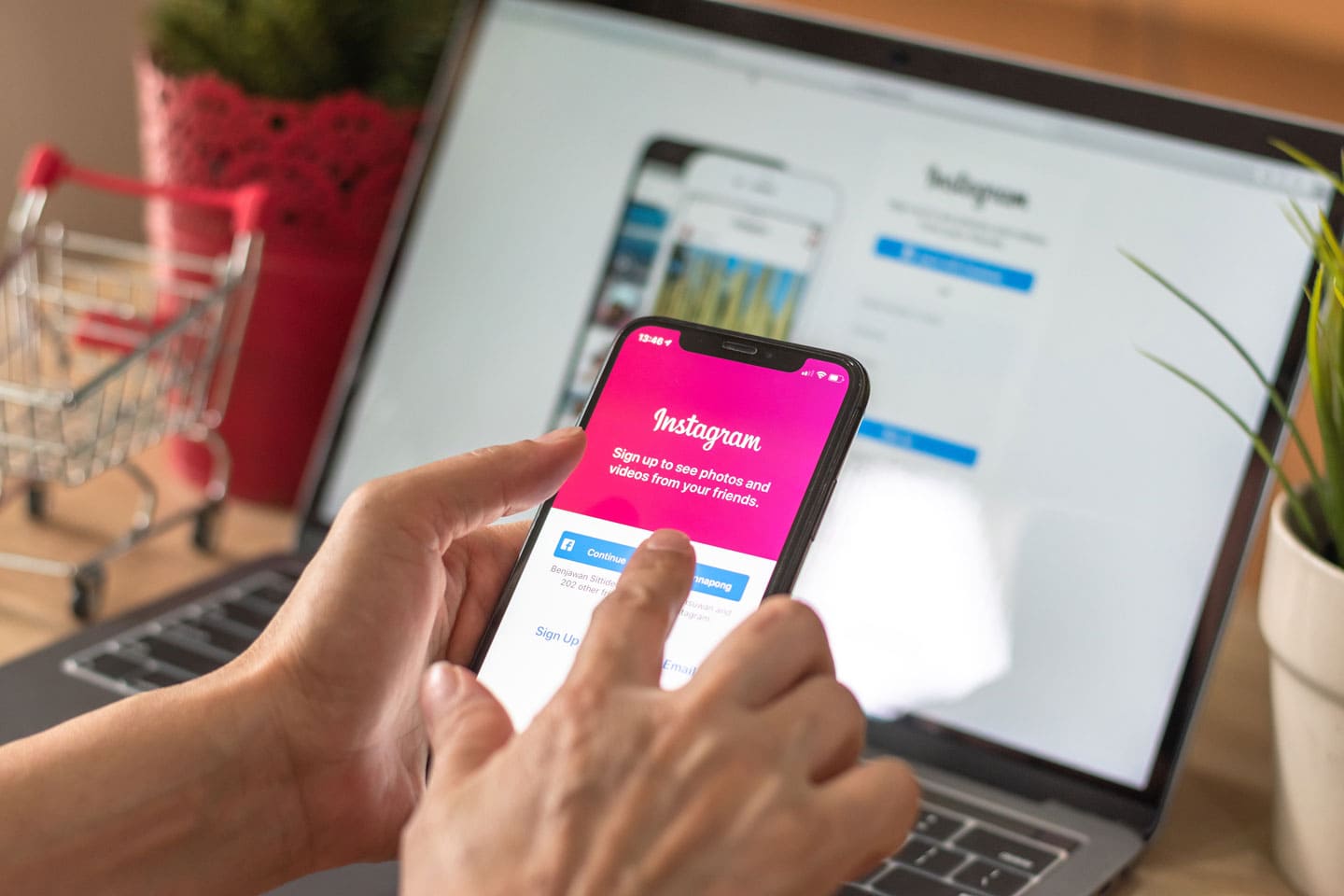 Instagram is great for pictures & videos that engage your audience through visual storytelling. While other social media networks add more visual components, Instagram fits easily into your marketing mix.
Benefits of an Instagram Business Account
Having a personal account for your business can work, but it's definitely not suggested as you are missing out on a lot of important features that Instagram has made available for businesses like action Buttons, auto-scheduling posts, access to analytics, instagram shopping integration, and the ability to manage ads. All of these will help encourage users to interact with your brand.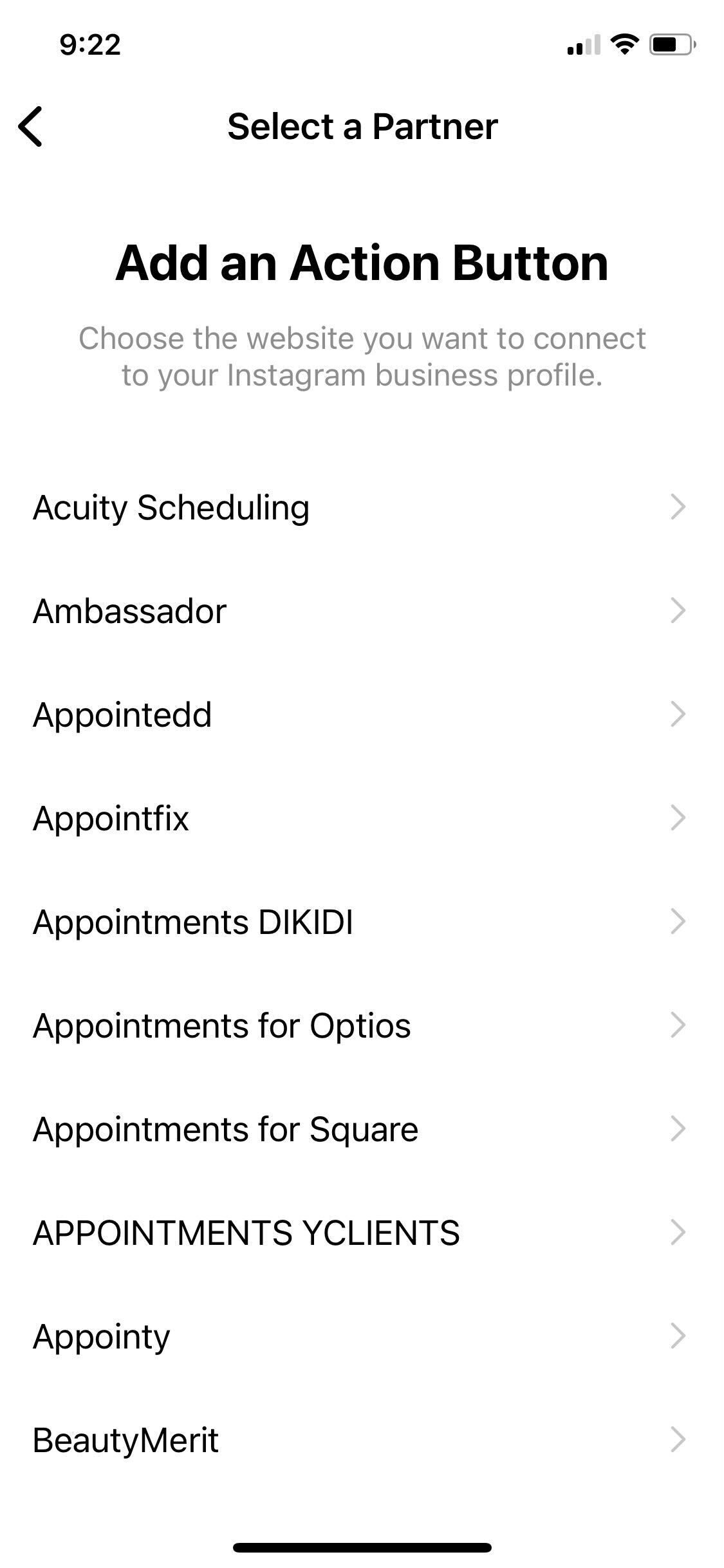 Action Buttons
Action buttons make it easier for instagram users to quickly interact with your business and are a great way to get new sales.
How to add an Action button to your Instagram Account
Go to your business profile on Instagram.
Tap Edit Profile.
Under Public Business Information, tap Contact Options.
Tap Add an action button.
Select the action button you want to add to your business profile and tap Save (iOS) or the check mark icon (Android). You need an existing account with a partner to select them. Visit the website of the partner you want to add to learn more.
After you enter the website url, tap Save (iOS) or the check mark icon (Android).
Only one action button can be displayed on your profile at a time.
Auto-Scheduling Posts
The ability to schedule posts through third-party platforms can only be done with an Instagram Business Account. So if you want to make your life (and your marketing team's life) easier and switch to a business account.
Access to Analytics
This is a big one! Switching to a business account gives you access to your account analytics on your account's performance.
You are able to look at post-performance, follower activity, and audience insights. While the information on the app isn't super detailed, it is a great start to getting an understanding of how well your content is performing.
Ability to Manage Ads
Instagram ads & promoted posts are done through Facebook Business Manager which means you need to have a Facebook Business Page linked to your Business Instagram page to be able to create ads.
Advertising on social media is a great way to grow your audience at a faster rate than relying on organic traffic. If you're struggling to grow your account, try boosting posts or creating ads to reach your target audience.
Instagram Shopping
Tagging products in your posts is a great way to add another revenue stream for your business. Considering that 46% of users make a purchasing decision after looking at the product on Instagram, it makes sense to sell your products on the platform.
How to set up your business Instagram account
1. Download the Instagram app
Unlike most social platforms, Instagram requires a lot of actions to be done through the mobile app. So step 1 is to pull out your smartphone, open the app store, and download the Instagram app.
2. Sign up for an account using an email address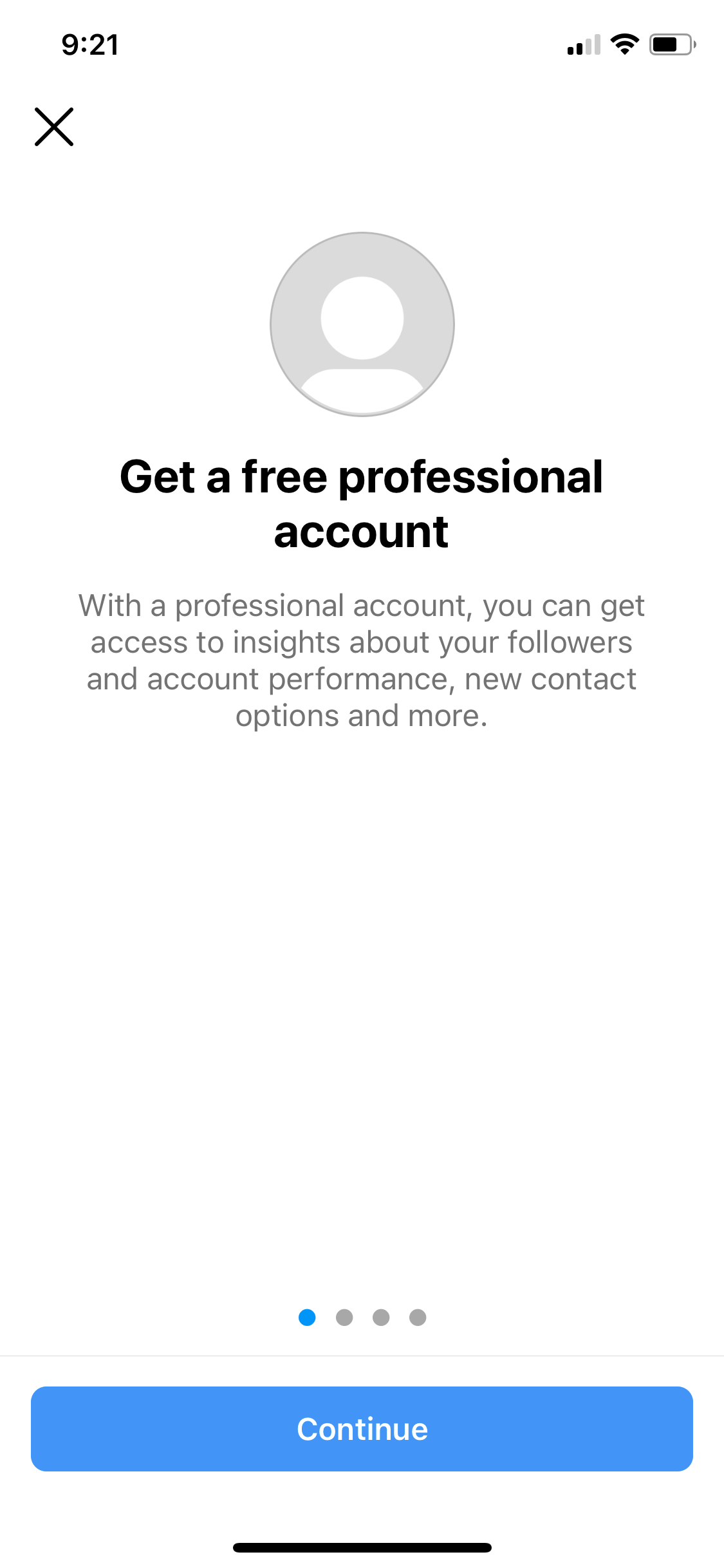 You may be prompted to use an existing Facebook page, don't do this… it will tie the page to your personal Facebook! Since this is for your business, use your business email address to create the account. Then go through the sign-up process & fill your profile out as thoroughly as possible.
3. Switch from a personal to a business account
Click on settings
Then Account
Then scroll all the way down and click "Switch to Professional Account"
4. Complete & Customize your profile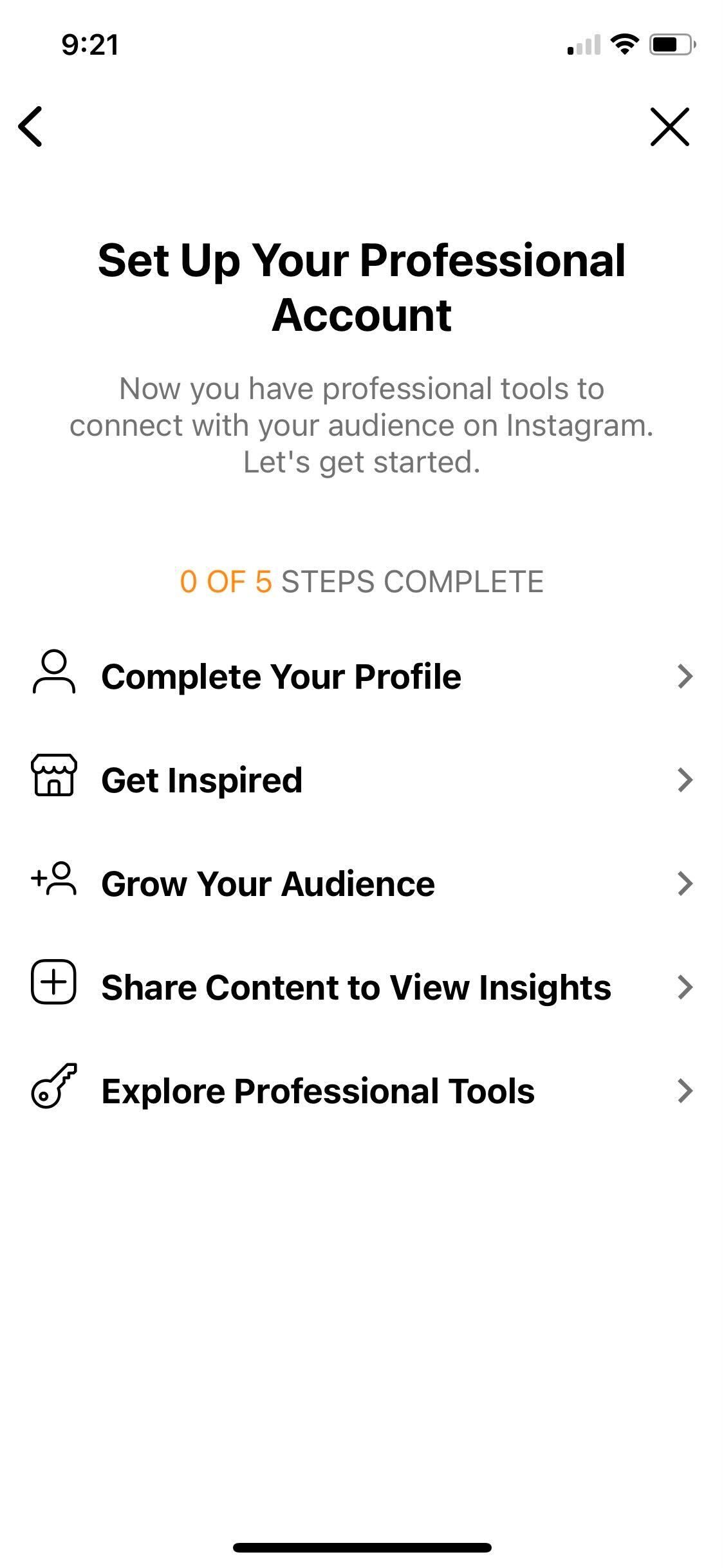 Now that your profile has been switched, you'll be prompted to fill out the business information for your account.
5. Link your facebook business page
Instagram will ask you to link your Facebook Business Page or create a new one. If you have an existing Facebook Business Page, link your account. If not, Create a new business page.
6. Post some content
Share some content so you can reach new users & grow your audience! Since instagram is a visual platform, it relies heavily on visual content. Try posting Stories and Reels to get the most engagement with your audience.
7. Start following people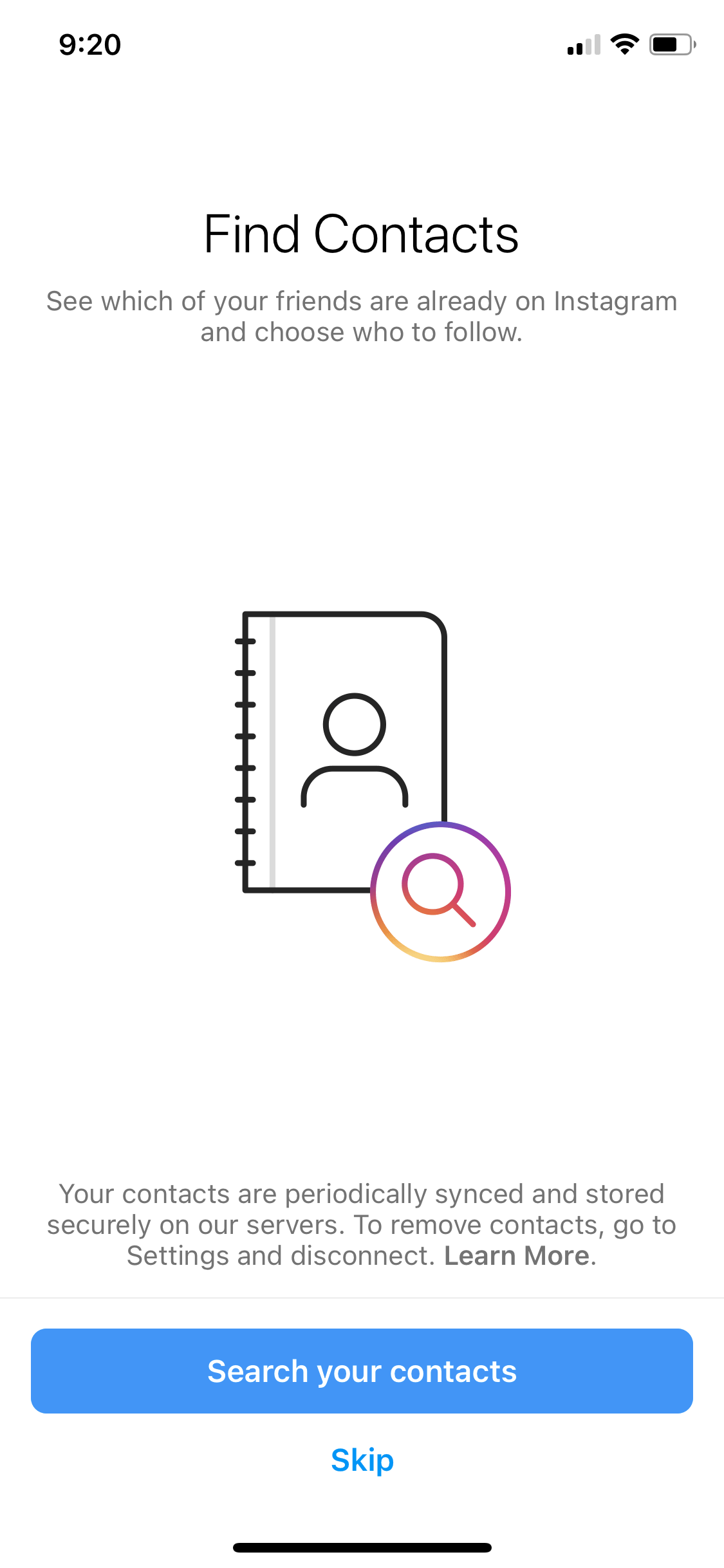 By this point, you should have your business account set up & ready to go! Start following people in your industry & local influencers and interact with their posts by commenting & sharing your story when it's relevant.
8. Develop a strategy
Once you get a handle on posting & interacting with your audience, it's time to start thinking about how you are going to grow your Instagram account. Row has a dedicated team of marketing experts that will help you create, optimize, and grow your account.