How To Stay Productive While Working from Home
We understand that working from home can be a challenge for many people. Your entire routine has been thrown away, and you're trying to navigate a new way of life all from your home office.
Jul 29, 2021
Written by: Row Business Solutions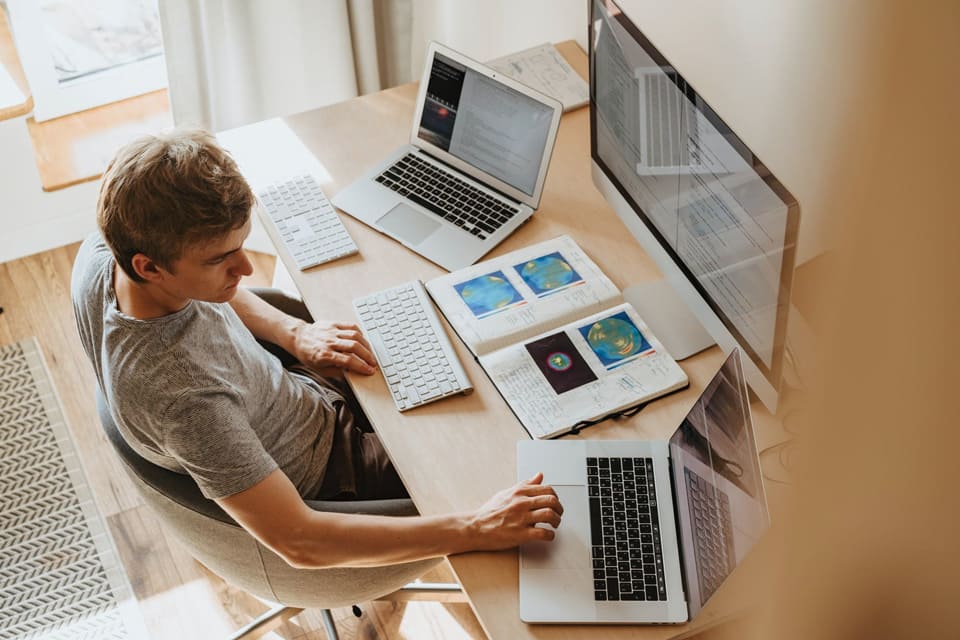 We understand that working from home can be a challenge for many people. Your entire routine has been thrown away, and you're trying to navigate a new way of life all from your home office. Throughout this pandemic, we have had to learn how to operate from a distance and without the typical human interaction that we were used to. Now all of our meetings have been moved to Zoom or over the phone and we probably talk to our pets way more than we should. While some people thrive in a remote work situation, the majority of us not only prefer to leave the house and walk into the office but thrive off of the human interaction and camaraderie of coworkers. So, our team has prepared a list of our top tips that have helped us stay productive while working from home.
#1 Listen to Music That Is Motivating but Not Distracting
Now that we're all working from home, you can listen to anything and everything you want to without headphones or your coworkers complaining. However, it is important to make sure that the music, podcasts, or talk shows that you listen to are aiding your productivity and not hindering it. It can be very easy to get distracted while lost in a podcast or listing to your favorite jams, losing focus on the work at hand. So remember to put on something that is cognitively stimulating. Try putting on a focus playlist that just runs in the background and doesn't require your constant attention for picking a new song or episode. Turn on some white noise machine or app that can reduce the distractions that surround you.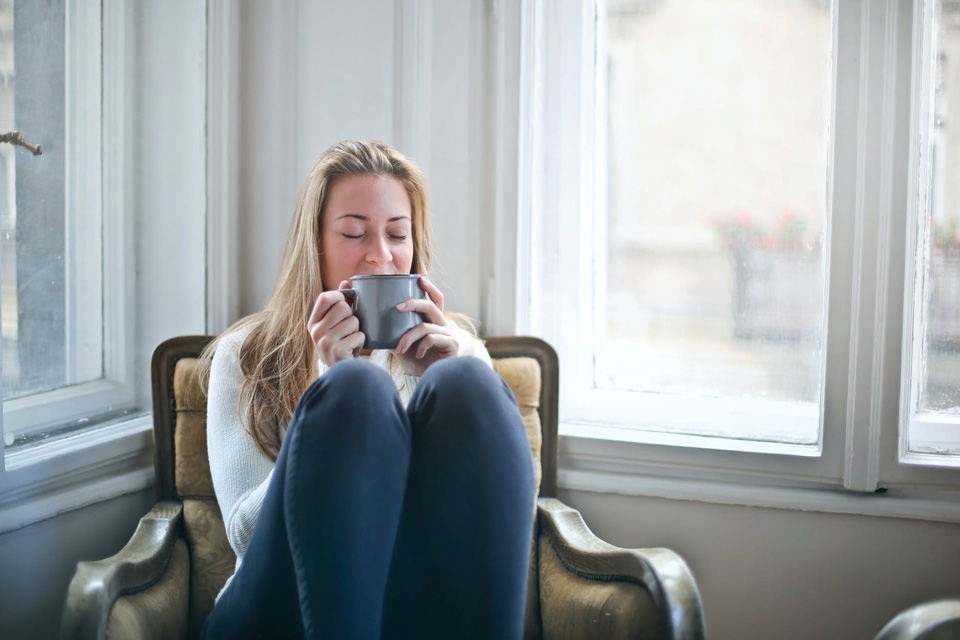 #2 Create a Morning Routine
One thing that we all agreed on is that it is important to maintain a morning routine that helps you transition from waking up to starting the day, just as you would if you were to leave for the office. Get out of bed, do some stretches, and we can not stress this enough, make some coffee (or tea)! Creating a morning routine can really make a difference when trying to keep up motivation and productivity when working from home. Additionally, this tip leads directly into our next one, getting dressed for the day!
#3 Get Dressed for Your Day
Getting dressed for the day and getting out of those sweatpants and pajamas really does make a difference mentally. As they say, "dress for success" and our team has found that to speak volumes! When you get dressed in the morning, it can really set the tone and attitude for the rest of the day, along with bringing confidence and motivation. This can truly be a game-changer when looking to increase your productivity while working from home.
#4 Take Your Necessary Breaks
While this one might seem self-explanatory, it is a must mention! Taking breaks is not only important for keeping up with productivity but it is important for your own sanity. It can be very easy to get lost in your work and forget that you can take breaks! Staring at your screen for several hours of the day can be very exhausting for your eyes and creativity. Schedule yourself little breaks throughout the day to do some hand stretches, or even take a quick walk to get some fresh air and get that creativity flowing! If you're looking to increase your productivity while working at home, make sure to take your much-needed breaks.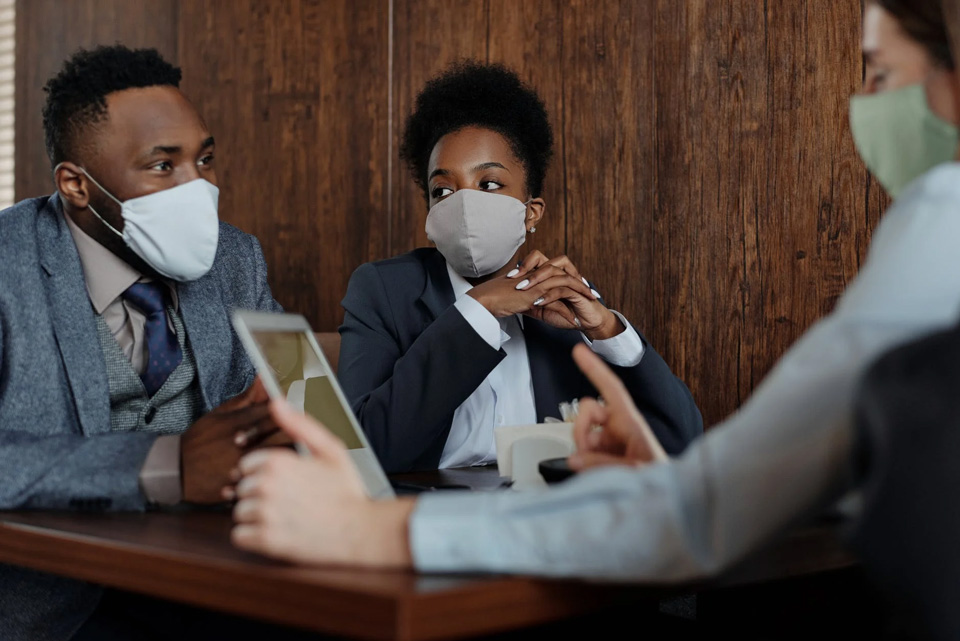 #5 Create a Bond With Your Team
Working with a team can be really fun and enjoyable, especially when everyone communicates with each other effectively. Something that we have found to increase our team morale and productivity is having a group chat where we can express our individuality and humor while growing together as a team. Talking to your team about more than work is a great way to build healthy relationships and camaraderie with your coworkers. Make sure not to overshare and keep things professional. While you might be working from the comfort of your home, you're still on the clock. If your team doesn't have a group chat, try creating one with Slack, Microsoft Teams, Google Hangouts, or Discord. Title the channel "Water Cooler" for a nice throwback on working in the office!
#6 Continue To Learn
This is a big one! Make sure you're continuing to educate yourself and challenging yourself to learn more. Every industry is constantly changing and evolving, so you want to make sure that you're staying up-to-date on your industry and business. Learning is a great way to peak your interest, spark some creativity, and increase your productivity while working from home. Look up new articles about your industry; try LinkedIn Learning or even YouTube to discover what's new in your industry.
#7 Avoid Watching TV or Netflix
We know working from home makes it even more convenient to turn on your favorite show or channel; however, you don't want this to negatively affect your performance. Save your Netflix shows and sports highlights for after you sign out for the day to guarantee you're staying productive while working from home.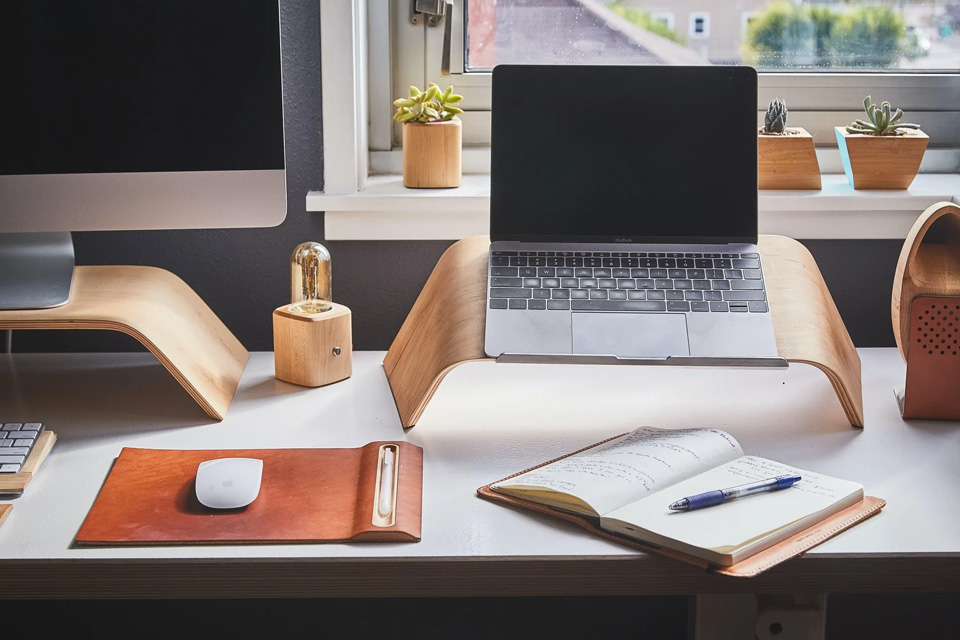 #8 Keep Your Workspace, YOUR Workspace
When you're working from home, do your best to have your own designated work area. Pick a corner, a table, desk, or room that you know it's time to "clock in" when you sit down. Try to keep this area of outside distractions like other roommates, kids, and even pets. Now that we're working from home we all love that we get more time with our furry friends but they can be very distracting at times, especially when they interrupt your meetings. Do your best to keep it professional and hang out with them during your breaks.
#9 Stay Off Social Media
This is so important and very easy to fall into. Staying off social media while working from home can be very tough at times. It has become more accessible than ever since you're in the comfort of your own home and you're on your devices already. While social media can be very fun and informative at times, it is very distracting and the next thing you know, you've wasted 30 minutes to an hour of your time. Save your social media for your breaks or after the day is done to increase your productivity while working from home.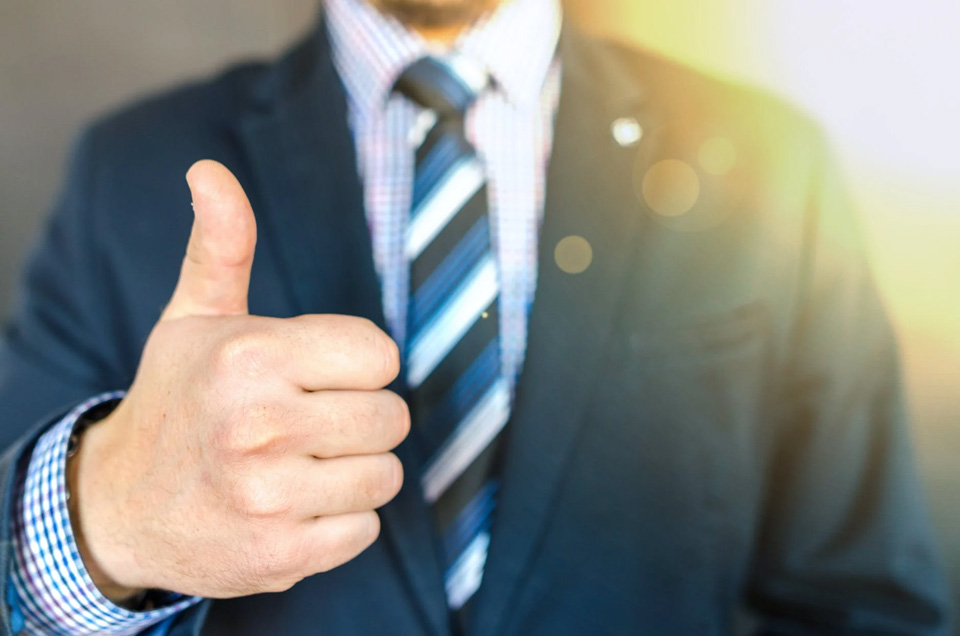 #10 Track Your Progress
Set yourself real and attainable goals that you can measure and track! This allows you to be more accountable for your tasks and overall performance. When you track your progress, it can be easier to see your achievements as you've broken them down into smaller accomplishments that ultimately lead to one big goal. Additionally, you can schedule monthly meetings with your team or manager to discuss your performance and gain feedback on what you're doing well on and if there are any areas for improvement.