The Power of Online Advertising
If you are a business owner, you have probably heard of PPC (pay-per-click) advertising. But what exactly is it and how can it help your business grow?
Oct 27, 2016
Written by: Row Business Solutions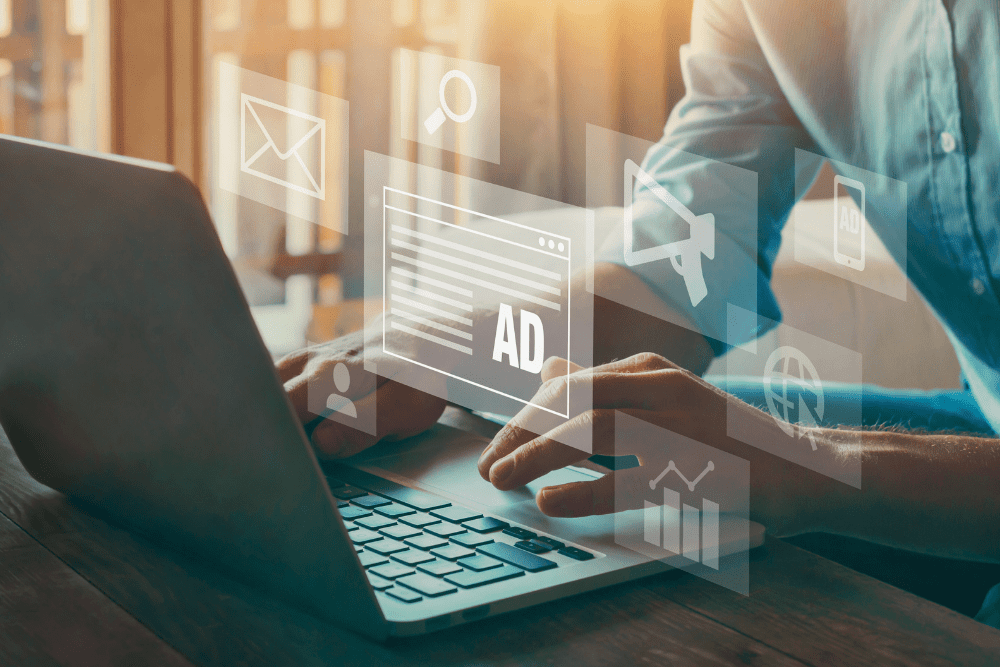 What is Pay-per-click (PPC) advertising?
PPC is an online advertising model in which advertisers pay each time a user clicks on one of their online ads.
PPC is an online advertising model in which advertisers pay each time a user clicks on one of their online ads. PPC ads are displayed on search engine results pages and on other websites that have agreed to show ads from the search engine.
In this article, we'll talk about how PPC can help grow your business and how to get started!
Search engines are the number one way that people look for products or services. Investing in PPC advertising, including increased visibility, increased sales and revenue, cost-effectiveness, and flexibility. This is why it's important for your business to have a website that is search engine friendly and ready to run pay-per-click (PPC) ads so that your business can show up where your customers are searching.
PPC advertising allows you to buy visits to your site instead of growing them organically. This makes PPC advertising a great way to see short-term results for your business.
When done right, the return on your investment for running a quality PPC ad campaign can be exponential. If you are paying $2 per click, then making a $200 sale, the profits speak for themselves. Now, with that being said, not every click will lead to a sale so it's important to understand how PPC ads work so you can utilize them for your marketing efforts.
How does PPC advertising work?
PPC advertising can be a great way to get more traffic to your website and grow your business. There are many reasons why PPC is effective, but here are just a few:
You don't have to pay for the site visitors you get from PPC ads—you only pay when they actually click on the ad or stay on the page where it leads.
You don't have to run an expensive, long-term campaign like you would with other forms of advertising. You simply set up an ad, wait for people who meet certain criteria (like "people who want a new roofer in my area"), and then pay when those people click through and visit your site.
What are google ads?
Google Ads (formerly known as Google AdWords) is one of the best channels for driving qualified traffic to your website at the moment someone is actively looking for products or services like yours. It's also a great way to target your audience based on their location, keywords they search for, and other factors. Let's take a closer look at how it works.
How to optimize your PPC ads
PPC advertising can be a great way to boost your sales and revenue, increase your brand awareness and credibility, and grow your business.
In order to gain these benefits, you need to have a clearly defined goal for the PPC campaign. What do you want people who visit your website to do? Do you want them to sign up for an email list or buy something right away?
Once you know what action you want people who visit your website to take, then PPC will help drive traffic towards that goal. For example: If someone searches "how much does it cost to build an extension on my house" they may click through your paid ads into your extension cost calculator tool which helps them determine how much an extension would cost in their local area. Once there we can offer them more information about what type of expansion works best for their home so they can make an informed decision on whether or not investing in an expansion is right for them at this time.
What are the benefits of PPC advertising?
The cost-effectiveness of PPC advertising is a major benefit. The system will let you know how much each click costs, so there's no guessing involved when it comes to budgeting or setting budgets in the first place. You'll also be able to keep track of what ads are working best for your business and adjust accordingly—allowing you to find exactly what works best for your industry, location, and goals.
Once again: PPC advertising is flexible! If one campaign isn't working out as well as expected, just delete it or edit it—and try something different! You're never locked into anything with this type of marketing strategy; if something isn't working out right away (or at all), don't worry—just go back to square one and start fresh!
Get help with your PPC advertising
If you've never tried PPC before, we strongly suggest you give it a go. We know that there are many other ways to drive business growth and we also know that there are many myths and misconceptions about PPC. However, if you have the right strategy in place, this form of advertising can be very effective at driving traffic to your website at an affordable price point.
We know that taking on PPC ads for the first time can be frustrating & time-consuming for small business owners. If you need help, we are more than happy to help you reach your customers through quality ad campaigns.