What is On-Site SEO?
Search engine optimization is the key to keeping your website visible upon the ever-changing sea that is the internet.
Dec 13, 2021
Written by: Row Business Solutions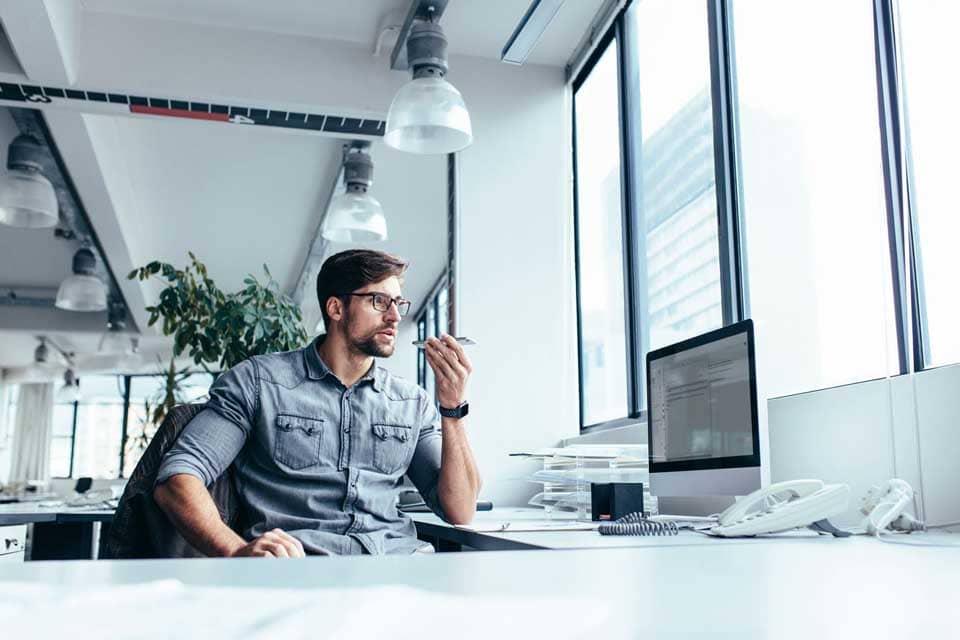 Search engine optimization is the key to keeping your website visible upon the ever-changing sea that is the internet. People won't be able to enjoy your content or become loyal paying customers if they cannot find you or your website.
Having covered the basic concepts in a previous article (which you can read here), let's dive deeper by discussing the specifics of On-Site SEO.
What is On-Site SEO?
On-site SEO, also referred to as on-page SEO, is the practice of optimizing a website, its elements, and its content. This includes adding meta descriptions and tags, using concise URL wording, placing keywords or keyphrases in content, and so on.
When done right, on-site SEO helps you achieve two things:
Show search engines the intent of your site and who you aim to cater to.

Help incoming visitors understand what your page is about and how it is useful to them.
As a reward for tweaking and improving the website for your visitors, you will gain a much higher ranking on search engine results pages. Here are some of the common things you have to add or tweak (most of which can be found in the backend of every page you create:
Keywords - Or keyphrases that search engines lock onto based on the visitors' queries.

Meta Descriptions - Summarizes what your website or content is about.

Alt Text for Images - Short text that describes what the image is representing.

Titles or headlines - Has to be unique yet related to the content you make.

Internal Links - Add (just enough) to redirect visitors to other content on your website.
What are Keywords?
Keywords previously pulled a lot of weight in SEO, requiring content writers and website owners to provide enticing material that was also rich with the right keyword or keyphrase. These had to be placed in the right areas and used a few times (too many will lead to 'stuffing') if a website wanted to rank high in the past.
Now thanks to how much search engines have improved, they can analyze a website in so many ways to determine whether or not it fits a user's search query. It can now, among other things, sift through content by looking at word combinations, synonyms of keywords, or how phrases are used. This now removes the need for specific word placement and frequency.
For a page to now fulfill the current search engine parameters, they will need to be:
Unique - Duplicated or, worse, plagiarized content will affect your SERP rankings. Always create or write clean and original content using your own words and designs.

User-Friendly - A part of on-site SEO is giving users the best experience when they visit your website and check the latest content. Keep it user-friendly.

Trustworthy - Factual and true content will garner more visitors and references, showing search engines how trustworthy the content is for newer users.

Relevant - There is content for everyone. To help you rank high on SERPs, you must create content that is relevant to your target audience.

Detailed - The more detailed you are with your content, the easier it is for search engines to understand the specifics and share what fits a user's queries.
Other On-Site SEO Actions
On-site optimization does not stop with the content you make alone. It also involves improving the experience of users, both old and new. Here are a few steps you can take:
Faster Loading Times - The average attention span has dropped severely, almost matching that of a goldfish. If you want visitors to stay on your website, you must improve the site's loading speed. We believe loading within 3 seconds is optimal.

Responsive Web Design - There was already a need for a design that allowed websites to be seen on smaller devices long before mobile users became prominent. With this design type, you can improve the user experience many times over.

Website Accessibility - By taking appropriate steps, you can make your website easy to access for persons with disabilities. Not only will this improve your SEO standing, but also boost user experience and site trust-worthiness.

Concise URL Building - Some users take a look at a site's URL to determine what it is all about. If it is a random mix of letters and numbers, there is a chance that the user might ignore your page entirely, as they can't be sure if it is legitimate or not.

Internal Linking - Adding internal links that lead to your other content helps your website in multiple ways, most especially connecting keywords in the link or URL with a page's content.
Conclusion
Like general SEO, on-site SEO is an exercise in persistence, consistency, and trial and error. There is so much that needs to be done for your website to rank high on results pages. It may feel tedious at first, but the rewards are great.
Don't tackle everything in one go, however. Look at each site element or content, see what can be improved, and work from there. Build each part of your website up block by block, line by line.