What Is Responsive Web Design?
Ever wondered how large, content-filled websites could still be viewed on smaller devices such as smartphones or tablets? In this article, we will be talking about Responsive Web Design, why you should use it, and what pitfalls to be aware of.
Dec 13, 2021
Written by: Row Business Solutions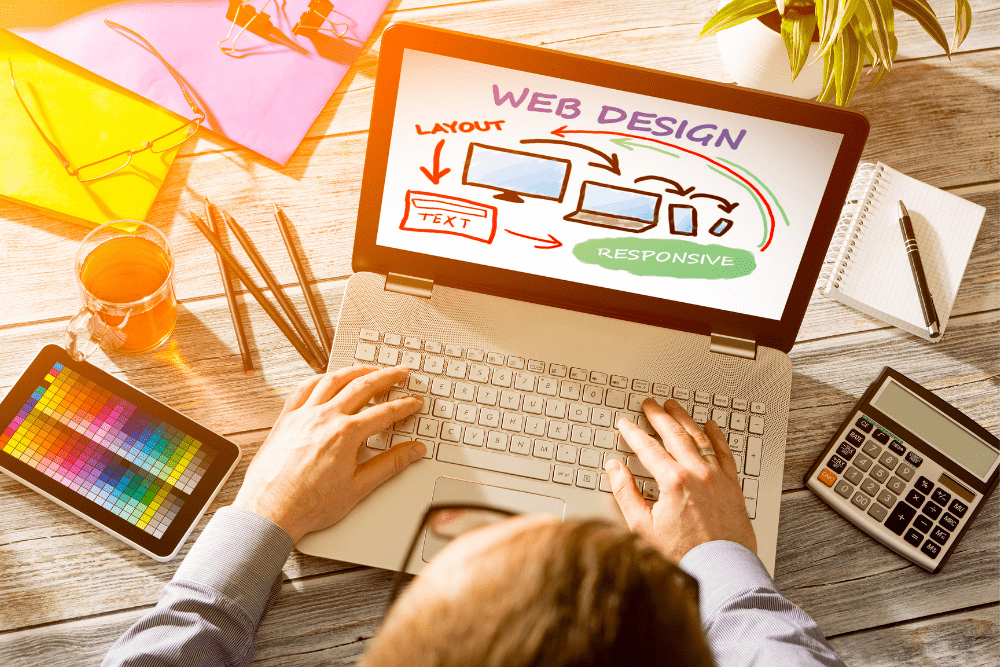 A responsive website is a website that works well on any device. It adjusts the way it looks and functions to make sure it looks right on all devices, from desktops to phones and everything in between. This means that your site will look great no matter what device someone is using to access it.
What is a responsive website?
A responsive website is a website that is designed to respond to the device that is being used to view it. The website will look good on mobile, tablet, and desktop devices. A responsive website will also be easy to navigate, easy to read, and easy to use.
This can be achieved using CSS media queries available in most modern web browsers (Chrome, Firefox, Safari, etc.).
How does responsive web design work?
As you can see, a responsive website is optimized for all devices. This means that when you visit the site on your phone or tablet, the content will be rearranged to fit onto your device's smaller screen. It will also be optimized for those devices and should look good on whatever browser they use (Chrome, Safari, Firefox...)
How does this happen? Well...
Responsive websites are designed to adapt to any screen size or resolution. That means when you visit the site on your phone or tablet (with a smaller screen resolution), everything else resizes too! It sounds crazy but it works great! You don't have to zoom in or out or anything like that—the layout just adapts itself automatically based on what device you're using.

The content is rearranged so it fits into whatever space is available on any given page.

The layout itself is optimized for mobile devices with smaller screens and touch capabilities
How to check if my website is responsive?
Check the website on your mobile.

Check the website on your tablet.

Check the website on your desktop.

Check the website on your smartwatch or smart TV and see if it works well there, too!
If you have a laptop or anything with a screen, try it there as well!
Why does responsive web design matter for my business?
When you make your website mobile-friendly, you can expect to see the following benefits:
Increased customer satisfaction. Mobile users have a higher propensity to revisit a site if they find it easy to use. With a responsive design, your business can provide them with just that.

Increased conversion rates. A responsive website makes it easier for customers to complete transactions and interact with your brand by allowing them to complete their purchases or other tasks on their preferred device at any time of day or night — when they're ready and when they're in the right mood! This leads us into...

Increased customer loyalty. Because people are more likely than ever before not only to shop online but also to build relationships with brands through social media channels like Facebook, Instagram, Twitter, and Pinterest (to name just a few), having a consistent user experience across all platforms is essential for building trust between consumers and businesses alike."
At Row Business Solutions we work with small businesses to create responsive websites every day.
At Row Business Solutions, we're a team of web designers and developers who work with local businesses to create responsive websites. Our experience with all types of responsive websites makes us uniquely qualified to help you choose the right responsive website for your business.
Conclusion
We hope this article helped you understand what responsive web design is, how it works and why it's so important. If you have any questions or need help with your own website, please get in touch with us!