Which Social Media Networks Are Best for Your Business?
Social media has been around for a long time, but it's still evolving. In the last decade, we've seen Facebook and Twitter become household names, but now there are new platforms like TikTok that have cropped up as well. This can be a daunting prospect for companies trying to figure out where their brand should be active on social media. So what should you do when thinking about which social networks best fit your business? We've got the answers!
Dec 13, 2021
Written by: Row Business Solutions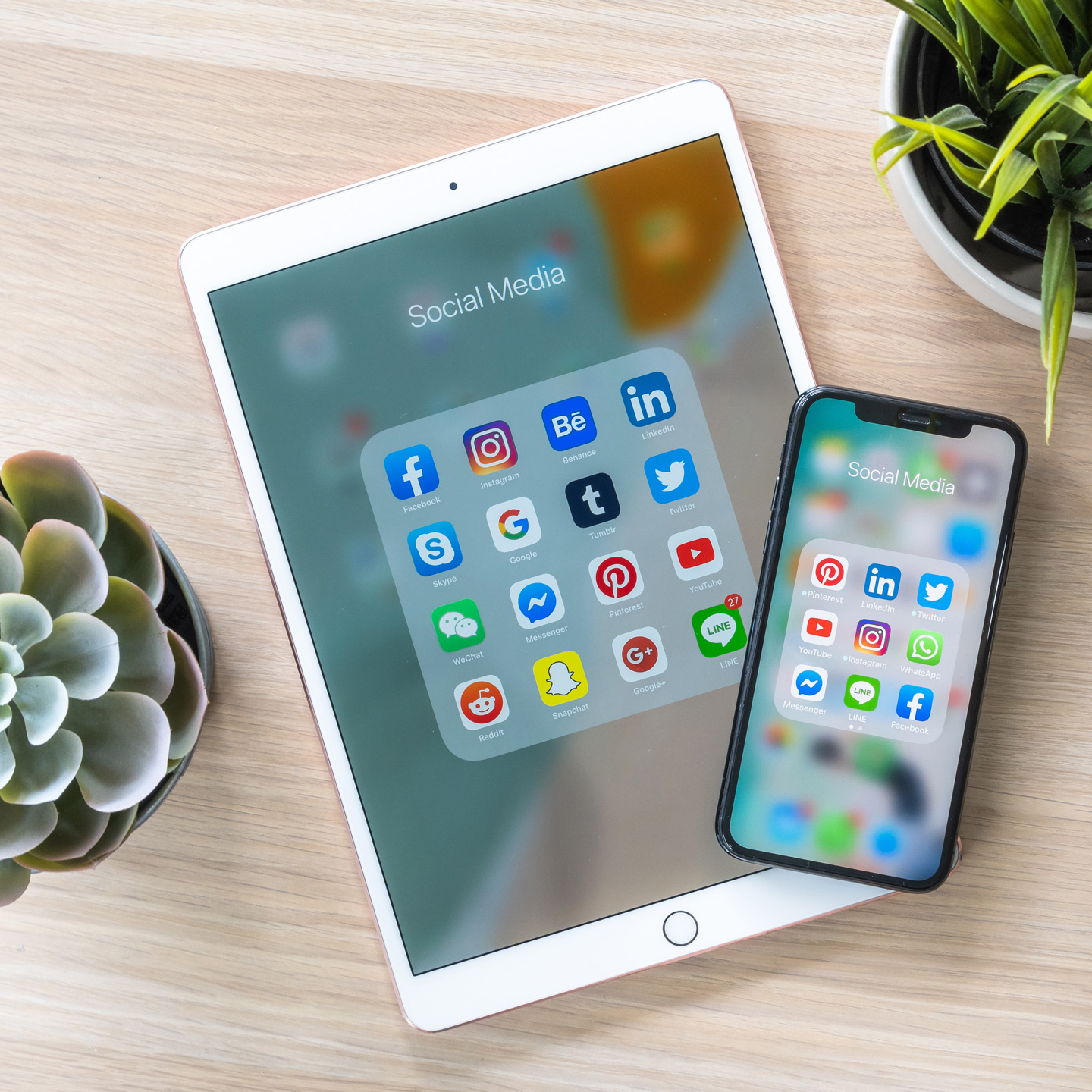 Do you still have a Facebook Business Page?
As of this writing, Facebook still has the largest audience of any social media platform in the world. It's also a great place to reach your target market and promote your business.
If you're not already on Facebook, creating a page can help you build a community of people who like your brand. This will help them find out about new products or services that are relevant to them. You can also use Facebook Messenger to communicate with customers through direct messages and online chats.
Instagram Reels is the new kid on the block.
Instagram Reels is the new kid on the block, but it's no less than a game changer. It's a great way to show off your products, services, and brand—and Instagram Reels are extremely popular right now. With millions of users already using them as an extension of their existing profiles (or creating new ones), there's no better time to get involved.
Instagram Reels aren't just another tool in your marketing arsenal: they're the future of social media! In fact, even though they were only released last year, there are already over 1 billion people using them globally every month to create shareable videos for their followers.
This is why everyone needs to be in on Instagram Reel today more than ever; because it gives you access to these valuable audiences who have already shown interest in what you do by following you on Instagram or liking some of your photos or videos before being exposed directly through ads on other platforms like Facebook or Twitter.
TikTok is a social media platform where you can show your personal quirks and skills.
It is a great way to connect with people and share your creativity. Like Instagram Reels, these can consume a lot of your time as a business owner. We recommend hiring someone in-house who can help you create and execute video content on a consistent basis.
Twitter for news and customer relations.
Twitter is a great place to reach out to customers and get their feedback. It's a great way to announce new products or services, too. If you're looking for customer service questions answered, Twitter can be useful, but it also has its drawbacks. Some people might think it's impersonal or not worth the time it takes to answer tweets when you could be doing other things like posting on Instagram or Facebook about your business.
The advantages of using Twitter are that it's quick and easy, which means all kinds of clients can use this platform without difficulty (assuming they have an account). Also, since Twitter keeps track of everything that you post over time in one place for easy access later on by anyone following along with what's going on today then tomorrow with them being able to see what was said yesterday too maybe even last week as well if need be so long as there weren't any problems with accessing any information due potentially faulty connections between networks while trying to make sure those connections stay strong enough so people don't miss anything important happening around them--which would mean missing out entirely!
LinkedIn for your business network.
LinkedIn is the perfect social media platform for businesses looking to connect with other professionals. As the world's largest professional network, LinkedIn boasts more than 600 million users worldwide and offers a variety of ways for companies to build their business networks.
For example, you can use LinkedIn to post job opportunities, find new employees, research competitors and develop partnerships with other like-minded businesses. In addition, you can showcase your business' expertise by creating informative blog posts or publishing industry-related articles.
Interact with people to increase your followership organically.
There are few things more powerful than being able to interact with people on social media. One of the reasons Instagram Stories became so popular is because it allows you to respond to comments and messages right there in the app.
If you want to grow your follower count organically, make it a habit of interacting with people on social media. Provide value and be helpful, answer questions and respond to comments, and ask questions yourself! You never know what kind of response you'll get from a simple question like this: "How do I get started selling online?" That could lead someone who knows nothing about your industry into becoming a potential customer for you down the line! Just remember that consistency is key when doing these types of things—if someone sees that every other day they get an '@' mention from your brand (which might seem random), then they'll be more likely to follow along because they feel valued by your company's presence in their feed.
Social media is an important component of your company's marketing mix
Social media is an important component of your company's marketing mix. It can be used to build relationships with customers and prospects, increase brand awareness, generate leads, and drive traffic to your website. As such, it should be a key piece of the strategy you put together for launching a new product or service into the market. We manage social media accounts of all sizes & can help you keep your channels fresh with curated content.
Conclusion
As you can see above, the world of social media is constantly changing. It's important for you to stay on top of these changes so that your business can continue succeeding. Learning about new networks, testing them out, and deciding which one is right for you will help ensure that your company continues getting more exposure as time goes on!