A Guide to Local SEO
If you're running a small business, the idea of local SEO may seem intimidating at first. In this guide, we'll take a look at how local SEO works and why you should consider implementing it into your marketing strategy if you haven't already done so.
Sep 5, 2022
Written by: Row Business Solutions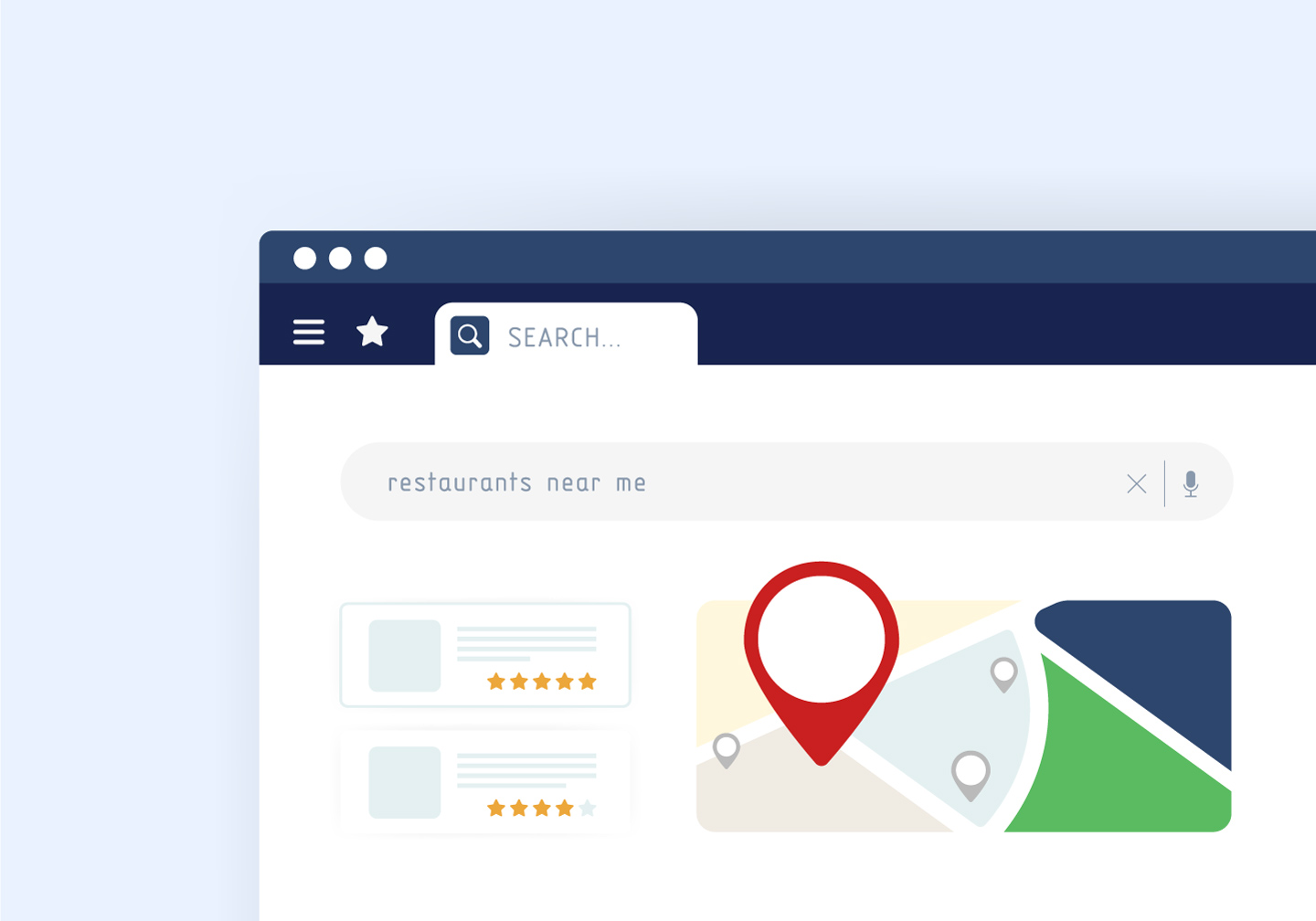 What is Local SEO?
Local SEO is a marketing strategy that enables you to target customers in your local area. It's important for small businesses because it helps you get your business in front of the people who are most likely to buy from you.
The idea behind Local SEO is that most people prefer to make purchases at nearby stores, rather than ones on the other side of the country or world. So when someone searches Google for "gift ideas" and sees a few ads on their screen, they're more likely to click on one that says something like "Gifts under $20 near me" than an ad titled "Top 100 Gifts."
Why local SEO is important for small businesses
According to a study by the American Express Open Small Business Network, 81% of people will perform an online search for a product or service before making a purchase.
The same study found that 68% of small business owners believe local SEO boosts their brand awareness, and 65% claimed it increases inbound calls from customers.
Local SEO is important for small businesses because it can help you reach local customers who are likely to make purchases at your business. When a customer searches for "Italian food" on Google, they may not be looking for the best Italian restaurant in the world; instead, they're probably looking for an Italian restaurant nearby that offers delicious meals, friendly service, and clean bathrooms.
Local businesses must create and optimize their websites so that when consumers do a search on Google or other search engines like Bing or Yahoo!, their site will show up in the top results. This means considering factors such as keyword research, page optimization (including titles and meta descriptions), citations/links from third-party sites (like Yelp), and social media presence.
If you have an online presence and aren't showing up in the top three results on Google – or worse, not showing up at all – you could be losing out on potential customers who stumble upon your competition instead. This is why local SEO is important for small business owners: It gives them an edge over their competitors and helps them get found by more people who are in the market for their services or products.
How Local SEO works
The first thing to know is that local SEO and organic SEO are different. Organic SEO is about getting your business to rank for generic search terms like "lawyer" or "accountant," while local SEO is more focused on getting your business to rank for terms like "lawyer in New York City."
The key difference between these two types of searches that a lot of people don't realize is that the user may not be familiar with the name of their town or city when they're searching online. That's why it's important for companies in smaller markets (who aren't as well known) to focus on local keywords like those containing city names, so they can increase their chances of being found by users who are looking specifically for them.
How to boost your local rankings
There are a few ways you can set yourself up for success, but the most important thing is to have a good plan of attack. Here are some tips:
Use the right keywords
If you want your website to appear in local search results, use relevant and location-specific keywords in an effort to target the right customers. For example, if you're a local business owner who sells snowboarding gear, include words like "snowboarding equipment" or "snowboard rental" in your page titles and meta descriptions. You'll also want to make sure these terms are included on other pages throughout your site so that Google knows you're interested in catering specifically to snowboarders visiting Alberta out of season (or whatever).
Have a mobile-friendly design
Making sure your website is mobile-friendly is super important. Most smartphone users rely on their phones for all kinds of information gathering—including searching for businesses nearby—so it's essential that any website designed for mobile users meet certain criteria set by Google: namely speed and ease of navigation through its pages. The faster a website loads, the better chance it has at ranking higher with search engines; therefore, if yours is slow or difficult for potential customers to navigate easily without getting frustrated and clicking away from it altogether? Then it's probably not doing its job well enough! We recommend testing how quickly your site loads by using the Google PageSpeed Insights tool here: https://pagespeed.web.dev/.
Use the right titles and meta descriptions
Your title tag determines what appears in bold at the top of your page when customers click through from Google's search results; it comprises around 50% of clicks that happen after people see your ad or organic listing on SERPs (search engine result pages). The meta description should be clear and concise, with no more than 150 characters—it's what shows below your title when someone sees an ad or ranking result with no visible URL available directly beneath it, so make sure not to waste any space here either!
Conclusion
Local SEO is something that can be extremely beneficial for small business owners, and it's important to understand the basics of this strategy. It can take some time before you see results from your efforts, but there are things you can do to make sure your website ranks higher on search engines like Google in no time at all.