Is Your Website Mobile-Friendly?
If your website isn't mobile-friendly, it could mean the difference between higher rankings and a dropped search ranking. Mobile phones have become an integral part of our lives, so if you want to keep up with technology or win over customers or even search engines, you need to consider creating a responsive design website.
Dec 13, 2021
Written by: Row Business Solutions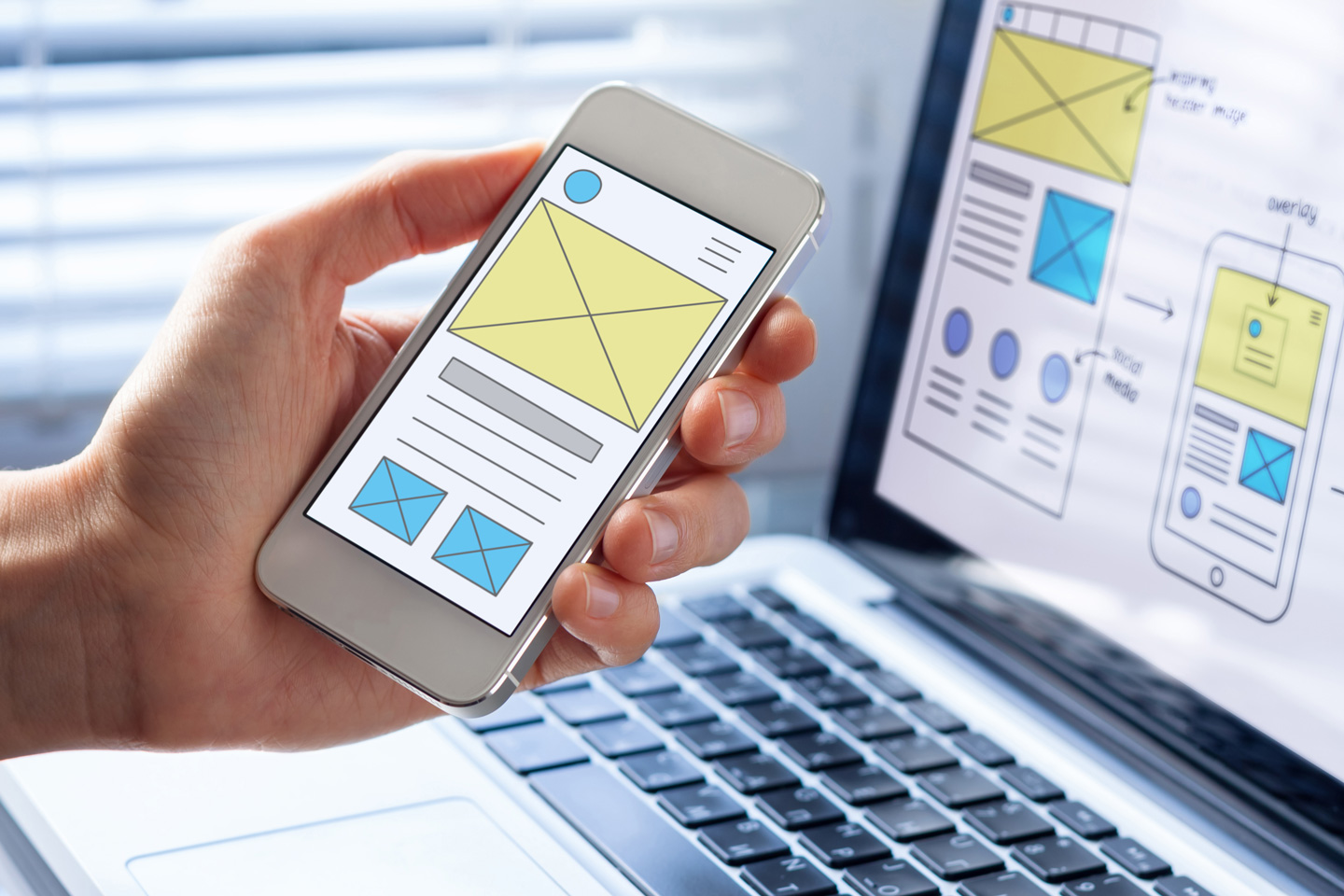 What is mobile-friendly web design?
Mobile-friendly websites have become one of the most important factors in a company's success. The ability to display content on mobile devices is crucial for business owners who wish to stay ahead of the curve, and it has become an important factor in search engine rankings.
The concept of mobile-friendly web design is relatively straightforward: it means that your website displays properly when viewed on a smartphone or tablet device. If you visit a website via your smartphone and find that all the content is squeezed into one column with no images displayed correctly, then you know there's something wrong with that site's design.
Google's mobile-friendly algorithm change is significant for businesses.
For many businesses, mobile-friendly websites are becoming increasingly important. In fact, Google announced in March 2021 that it considers mobile responsiveness when ranking. Google's mobile-friendly algorithm is significant for businesses. Algorithms will have a significant impact on websites that are not mobile-friendly, which could mean falling behind their competitors.
Responsive design is the way of the future.
Responsive design is the way of the future.
By using a responsive design, you're able to create one website that works on any device and screen size, from desktop computers and TVs to smartphones and tablets. This means no more maintaining separate sites for different devices!
It's just plain easier for users who want to find your business online: they can now do it instantly. For example, if someone finds your site through Google search results on their phone, they'll be able to reach all its pages quickly—without having to zoom in or scroll horizontally. They'll also be able to access all content (including videos) without any issues.
Having a responsive site will help you win over customers and search engines.
Having a mobile-friendly website can help you win over customers and search engines. Here's how:
Increase the number of visitors to your website. Mobile users make up half of all Internet users, according to Google. That's a lot of people who are missing out on seeing your information because they're not visiting your site on their phones or tablets. If they can't read what you've written, they won't stick around long enough to see if it's relevant for them—and if they don't stick around long enough, then you won't get as much traffic as possible from that audience!

Increase the number of customers who make purchases. When people browse using their mobile devices (phones or tablets), they're more likely than desktop users to shop at businesses' retail stores and buy products directly off their websites because it's easy and convenient with small screens rather than having multiple windows open simultaneously like on desktops/laptops where there isn't enough room for everything at once unless you have multiple monitors connected together which some people still do but most don't so, either way, this point doesn't matter...
A business that doesn't have a mobile-friendly site will fall behind competitors.
If you're not familiar with the term mobile-friendly, it means that your site is easy to use on any device. In other words, if you visiting a website on your phone and can easily view the content without having to zoom in or scroll around looking for something, then it's considered mobile-friendly. A business without a mobile-friendly site will fall behind competitors who are using this technology.
For one thing, Google values sites with mobile friendliness higher in its search rankings than those that aren't friendly for multiple devices (in other words, they'll rank first). It also helps make sure customers have an enjoyable experience when they visit your website—which could help them make purchases or sign up for services later down the road. And finally: The future of business is online; in fact 64 percent of all adults own smartphones! If you're not ahead of the curve when it comes to online marketing strategies now...you might just get left behind as time goes by!
Learn more about responsive web design.
The first step in creating a mobile-friendly website is to learn more about responsive web design. If you're not familiar with this topic, it's best to start with an introduction to responsive web design.
For now, let's just focus on what makes a site responsive and how you can check yours against the criteria Google has laid out.
What is Responsive Web Design?
A mobile-friendly website is one that automatically adjusts its layout according to the user's device—whether it's a desktop computer, tablet, or smartphone—and orientation (landscape or portrait). Fluid grids are used for widths of all elements on each page; images resize based on their container size; text reflows so it doesn't break across lines; videos begin playing wherever they appear in the document flow instead of requiring manual skipping forward/backward through time (if you're viewing from your mobile device).
Conclusion
With so much happening in the world of mobile websites, it's important for businesses to keep up with the latest news. By staying informed about how your customers use their phones or tablets, you can make sure that users are able to get all the information they need from your site. This will help them make better decisions when shopping for products or services - and it may even encourage them to do business with you instead of another company!