What is Web Design?
If your business doesn't have a well-designed website, you are missing out on potential customers & are likely losing opportunities for your business to grow.
Apr 13, 2022
Written by: Row Business Solutions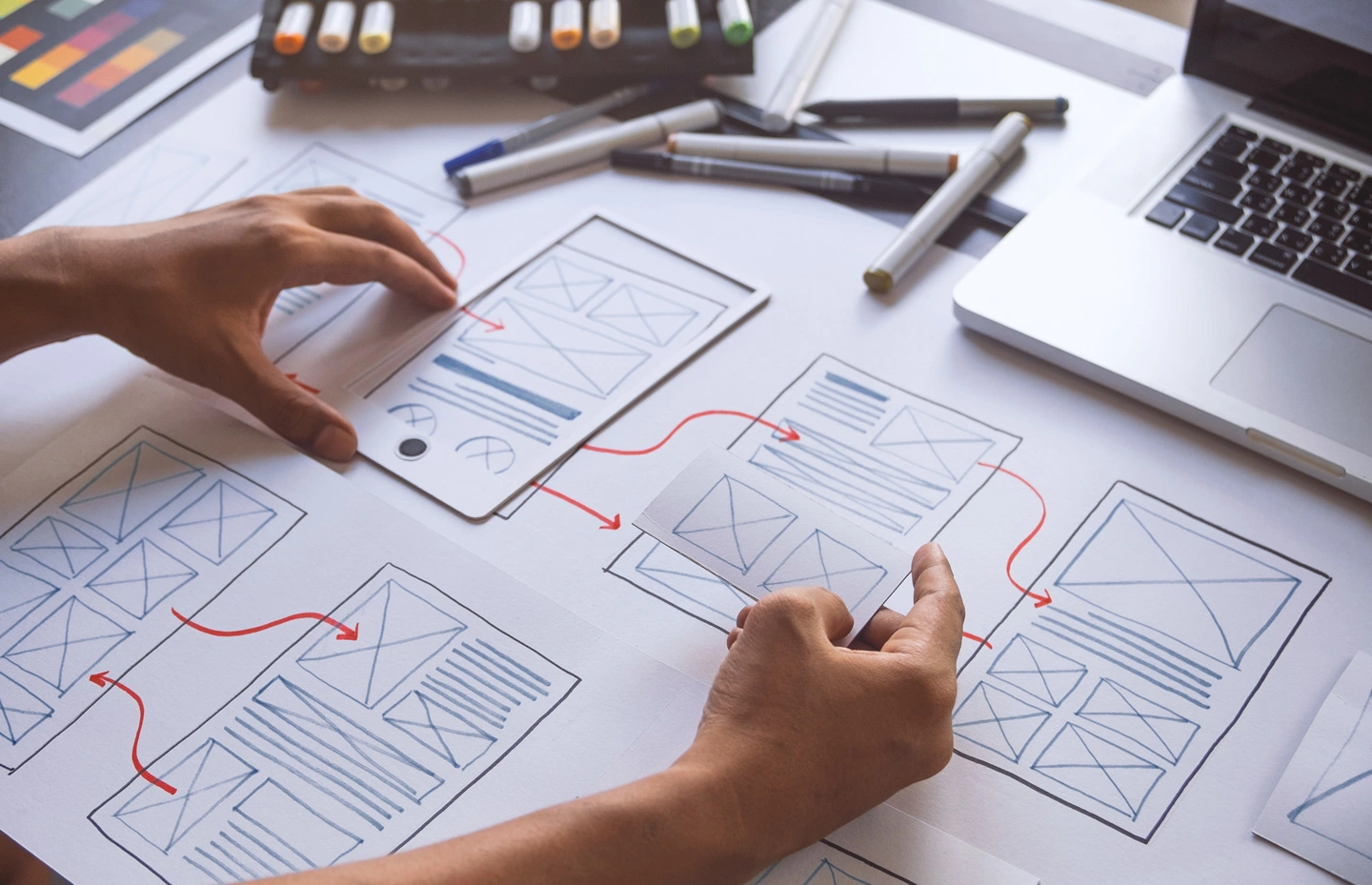 Why is web design important?
A poorly designed website can throw a wrench in the sales efforts of your business. A well-designed website should engage your customers, speak to their problems & serve as a home base for every interaction they have with you. Think of a website, like a castle. Your company is king & you are in charge of all of its people. We want to make sure that our people get fed with content & stay fulfilled by providing value.
A well-designed website can help your business reach more customers & make more sales
A well-designed website should allow you to reach sales metrics. This is achieved through a website that is easy to navigate, loads quickly align with your brand messaging & image, is mobile friendly, and is SEO optimized.
A website can help grow brand equity with engaging web content
Users want to stay engaged with brands. 60% of people say that they read blogs from brands that they support according to a survey of 400 people from Hubspot. This is great news for you & your business! Now is never too late to start working on incorporating more engaging content in your 2022 marketing strategy.
A website serves as a home base for your customers & employees
Your website should be the hub for all things you! Use it to keep important company information stored behind a database with custom development, have users sign up for email with subscription forms, and let potential customers know everything they might need to know before making a purchase.
Web Design vs. Web Development
There is often confusion around these two. A web designer is the one who will put together all of the visual elements of the site while a web developer works with the code & structure of the site. Typically, web designers need to know HTML, CSS, and a little bit of Javascript so that they can explain their designs to the developers.
What makes a " Good" website design?
it's User Friendly
Nothing is more frustrating than when you go to a website & everything is cluttered or hard to use. In fact, 88% of users are less likely to return to a website after having a bad user experience. This means that if your website isn't user-friendly you're going to lose out on a lot of potential customers AND they may never give you another shot if your website is bad enough.
It Loads Quickly
53% of mobile users abandon sites that take over 3 seconds to load. With the average person's attention span, we have roughly 3 seconds to capture their attention. Images need to be optimized for the web, your CSS & Javascript should be minified, and you should have a clean code structure.
It's Mobile Friendly
This one fits right along with making sure it's user-friendly. It isn't just a luxury to have a website that is responsive on all screen sizes & devices, it should be expected in today's world. Over 57% of all internet traffic comes from a mobile device. If your website doesn't work on multiple screen sizes & heights, then it's time for a mobile-friendly redesign so you can stay with the trends & not lose out on potential leads.
It aligns with your brand's messaging & image
If your website messaging doesn't align with your brand's tone of voice & doesn't stay inside the lines of your brand guidelines, it could throw users who have interacted with your brand before, as they already have an expectation of what your brand should look & feel like.
It's SEO Friendly
Not only should your website align with your brand's message, but it should also utilize keywords & phrases that will help your website show up in search results. This can be done by:
Adding Alt tags to your images.
Adding Meta Tags to your pages.
Optimizing the URL Slugs.
Adding Schema Markup to your site.
Summary
A well-designed website can be the difference between landing sales & losing sales. It's important that you keep your website up to date with industry standards, is user-friendly, loads quickly, is mobile friendly, aligns with your brand messaging & image, and is SEO optimized.