What Does SEO Stand for?
Have you come across the term 'SEO' before and wondered what it meant? Or maybe someone made mention of it before, and you now want to learn more?
Dec 13, 2021
Written by: Row Business Solutions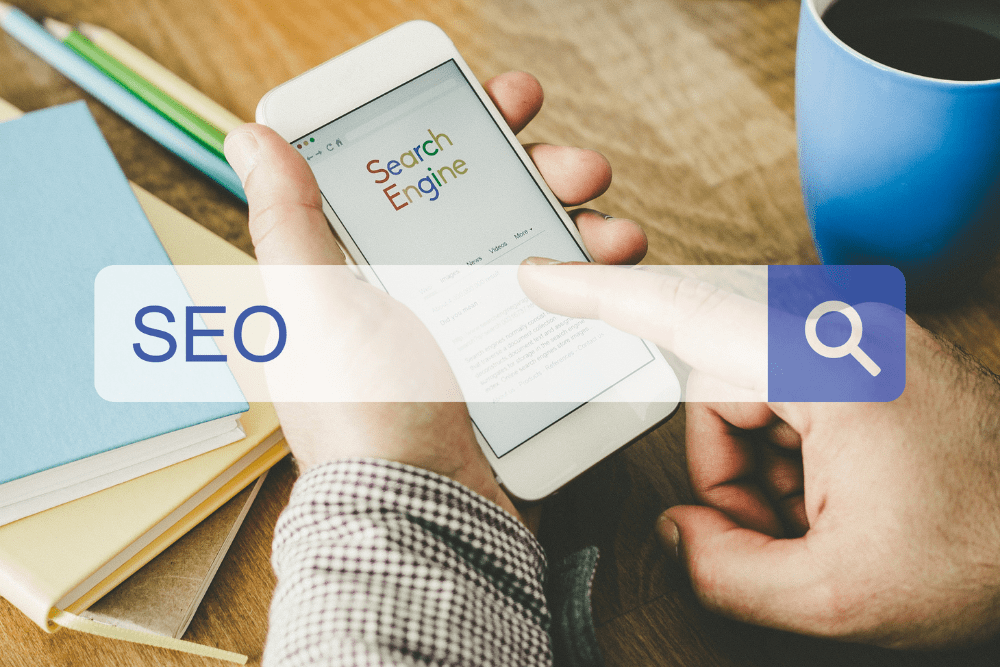 Have you come across the term 'SEO' before and wondered what it meant? Or maybe someone made mention of it before, and you now want to learn more? If so, you have come to the right place!
In this article, we will discuss what SEO is, how it works, and why you should consider using it.
What Is SEO?
SEO stands for search engine optimization, and it is best defined as a set of strategies for improving a website's ranking on search engines like Google.
Ranking high on web searches is essential to bringing traffic to your website and drawing interested people to your online content, which in turn should increase engagements and improve business.
But what SEO isn't is a paid ad. While both serve the same purpose, to drive traffic to a site or content, search engine optimization is a far more viable option because of how it can organically bring you more visitors.
How Does SEO Work?
To fully understand how SEO works, we need to look at how search engines operate.
A search engine works by tasking a bot to crawl through the web and gather websites that best match your query. The bot will arrange and present each relevant webpage on a search engine results page (or SERP), with the 'best' site at the top of the list.
These bots know which of these sites are relevant by checking each one against a list of ranking factors. The more of these factors are present in a website, the higher up the SERP it will be.
And that's where SEO comes in. It helps you optimize your website so it can meet most (if not all) ranking factors and be placed at the top of the search results page.
But why the emphasis on the first position? Why can't a website be anywhere else? Research tells us that search engine users usually click the first five or six web links, rarely going beyond the first page. Thus, if you want your website or content to be found, you must strive for the top positions. If not, you won't get the web traffic you desire.
Why Use SEO?
There are plenty of reasons why you should use SEO, most of which will benefit you in other ways in addition to making your website more visible. Here are two reasons to keep in mind.
First, SEO can help improve your website. Adding quality images, clear videos, great written content, and making sure the site is easy to navigate, are just a handful of ranking factors that can boost your SERP position. Also, a great-looking page that delivers great user experiences will turn prospect visitors into interested customers.
And second, SEO costs nothing but time and effort. This makes SEO perfect for small businesses or website owners with small budgets. The only times you will need to pay are when you hire a professional or when you have a pay-to-use tool like Semrush or Ahrefs. But these are relatively cheaper in the long run compared to advertising plans.
Conclusion
Search engine optimization will seem hard and tedious at first, especially since you need to do it continuously as search algorithms change and people compete for the top position almost on a daily basis. But the long-term rewards you will reap will make all your hard work worth it.