What Does SEO Stand for?
Have you come across the term 'SEO' before and wondered what it meant? Or maybe someone made mention of it before, and you now want to learn more? If that's the case, this article is for you! In this article, we will discuss what SEO is, how it works, and why you should consider using it.
Dec 13, 2021
Written by: Row Business Solutions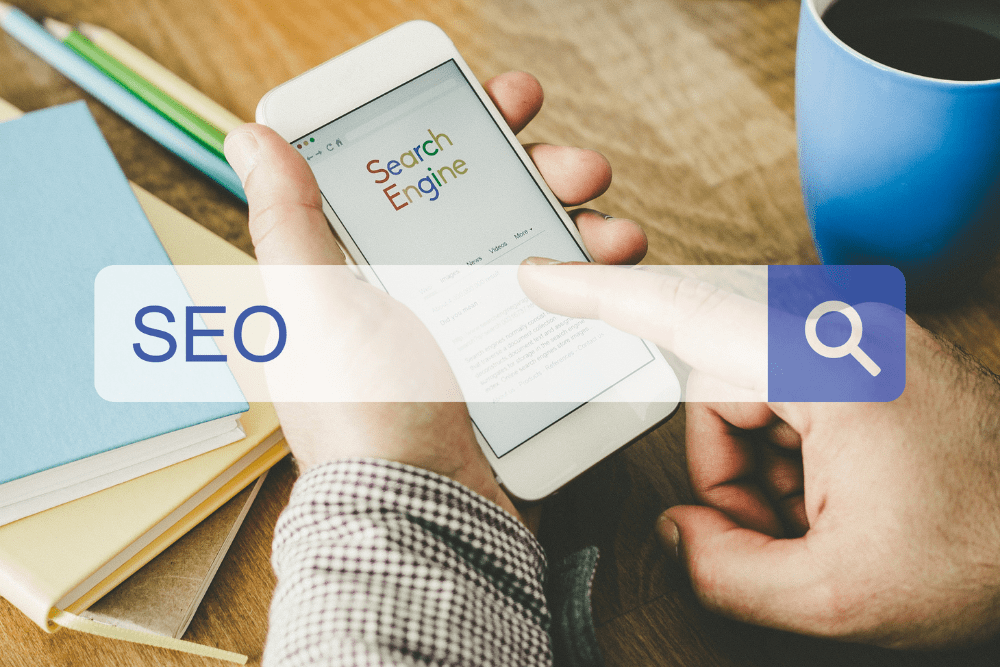 What Is SEO?
SEO stands for search engine optimization, and it is best defined as a set of strategies for improving a website's ranking on search engines like Google, Bing, and Yahoo.
The goal of SEO is to get more visitors to your website by improving its ranking in search engines.
When I say "search engine", I mean Google, Yahoo!, Bing and any other Internet search tool you can use. Not every site that ranks highly in Google does so because it's optimized for SEO. It has just been around longer than your competitors' sites and has benefited from other factors such as links and brand authority.
How Does SEO Work?
To fully understand how SEO works, we need to look at how search engines operate.
A search engine works by tasking a bot to crawl through the web and gather websites that best match your query. The bot will arrange and present each relevant webpage on a search engine results page (or SERP), with the 'best' site at the top of the list.
These bots know which of these sites are relevant by checking each one against a list of ranking factors. The more of these factors are present on a website, the higher up the SERP will be.
And that's where SEO comes in. It helps you optimize your website so it can meet most (if not all) ranking factors and be placed at the top of the search results page.
Why the emphasis on the first position? Why can't a website be anywhere else? Research tells us that search engine users usually click the first five or six web links, rarely going beyond the first page.
SEO is a process. It takes time and effort to rank higher in search engines. You can't just toss up a website, expect to be on the first page of Google, and call it a day. There are many factors that contribute to how your website will rank in Google:
Keywords (what people are searching for)

Content (quality and quantity)

Backlinks from other websites (other websites pointing back at your site)
Why Use SEO?
There are plenty of reasons why you should use SEO, most of which will benefit you in other ways in addition to making your website more visible. Here are two reasons to keep in mind.
First, SEO can help improve your website. Adding quality images, clear videos, great written content, and making sure the site is easy to navigate, are just a handful of ranking factors that can boost your SERP position. Also, a great-looking page that delivers great user experiences will turn prospective visitors into interested customers.
And second, SEO costs nothing but time and effort. This makes SEO perfect for small businesses or website owners with small budgets. The only times you will need to pay are when you hire a professional or when you have a pay-to-use tool like Semrush or Ahrefs. But these are relatively cheaper in the long run compared to advertising plans.
What are the 4 types of SEO?
As you can see, there are four main types of SEO:
On-page SEO. This refers to things you can do on your website (or within your content) to help search engines understand what your webpage is about. For example, creating an XML sitemap and ensuring that all URLs are valid will help with this type of search engine optimization.

Off-page SEO. This refers to things outside of your website that can affect how well it ranks in the search results — for example, getting links from other websites or social media profiles, which helps Google understand that people like your content enough to promote it further across the web.

Technical SEO (also known as "under the hood"). This refers to issues related to how well a website is built and programmed versus how effectively its content relates back to user intent — for instance, if a site uses Flash technology instead of HTML5/CSS3 styling when displaying videos or images then this may negatively impact its ability at being found by users searching on Google due to outdated coding practices; however updating these parts so they're compatible with current standards would improve their overall performance significantly.

Local SEO. This refers to a specific and target approach to optimizing your site for local search results. Local SEO is really important for brick-and-mortar businesses that have at least one location, however, it can also be used to help businesses like contractors who service an area.
A good technical SEO audit is worth its weight in gold, as it will help you understand the problems with your site and how to fix them. There are a lot of different factors that can affect how well your website performs, but here are some of the most common:
Site speed (especially if your site loads slowly)
Page load time (how long it takes for each page on your site to load)
Mobile responsiveness (does your website look good on mobile devices?)
User experience (are there any unnecessary steps that people have to take before they can find what they're looking for?)
White hat vs black hat SEO
SEO stands for search engine optimization, and SEO refers to the process of getting your website to rank higher in search results. White hat SEO is all about creating high-quality content that is useful to your target audience. Black hat SEO is tricking search engines into believing your content is useful, but it's not ethical or long-term and can get you penalized by search engines.
Conclusion
SEO is a lot of work and can be very time-consuming, but it's worth the effort if you want to rank higher in search engines. It's also important to remember that SEO isn't just about getting your site ranked high on Google – it also helps people find what they are looking for on your website or blog!